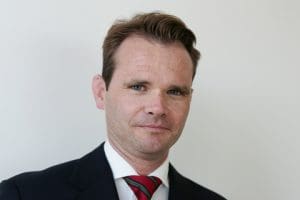 The Naval Ship Classification Association (NSCA) has  elected Lorenz Petersen, Germanischer Lloyd's Business Segment Manager for  Navy Vessels, as Chairman of the
Association, at their annual general meeting  in Rome.
The NSCA is the naval counterpart of the International Association of Classification Societies (IACS). It represents the  classification societies to NATO and at the International Naval Safety  Association (INSA), a body made up of representatives from both navies  and classification societies, which functions as a naval equivalent to the IMO (International Maritime Organization).
The main task of the NSCA is the development and refinement of a naval version of the SOLAS (International Convention for the Safety of Life at Sea) regulations. This  project is close to completion and the results have already been published  within NATO as the Naval Ship Code (NSC).
The NSC was accepted by the NATO  Standardisation Agency (NSA) and in December 2009 released as ANEP-77. The  third edition of the Code is to be published shortly, with a fourth edition  planned with new chapters included covering dangerous goods and  communications. Many navies have adopted the NSC and virtually all currently planned Navy newbuildings are being undertaken with reference to NSC  standards, either in part or as a whole.
As environmental protections  are being strengthened in shipping, there is increasing pressure on the  world's navies to meet international standards. As such the next step for the NSCA is the adaptation of the MARPOL Convention (International Convention for the Prevention of Pollution from Ships) for naval needs, a project that will be undertaken with the close cooperation of the IMO.
The NSCA had its inception in September 1998, when the classification societies of the  NATO countries met in Oslo to establish a basis for future cooperation between class and NATO. The further development of this project led to the formation of the Naval Ship ClassificationAssociation in Oslo, Norway in May 2002. The Association has as its objectives the promotion of standards to improve the safety at sea of naval vessels, the protection of the marine environment, and the development of interoperability and harmonised standards.  Germanischer Lloyd (GL) was one of the seven founding members of the NSCA.
This is the second time Mr Petersen has been elected to this position, the first time being in 2005.