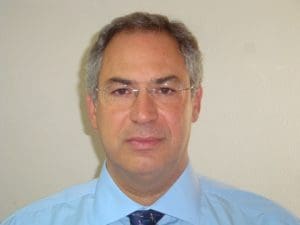 Well established ship manager Chandris (Hellas) has chosen Lloyd's Register to provide a wide range of ship energy efficiency services. Chandris' aim is to enhance its in-house capacity to identify appropriate key performance indicators and application of suitable energy efficiency measures. The scope of the work will enable the company to adopt industry best practices in a solid energy management policy, while achieving reductions in fuel consumption and securing other fleetwide operational savings.
This will provide a platform for effective adoption of the Ship Energy Efficiency Management Plan (SEEMP) – soon to be required under MARPOL Annex VI – and an Energy Efficiency Operational Indicator (EEOI). Through the close collaboration of Lloyd's Register and Chandris, by conducting gap analysis studies, providing training to shore based staff and crew and other activities, an effective system will be created to ensure that Chandris' SEEMP is a practical and coherent framework to capture operational efficiencies.
Covering a range of areas such as regulatory background and requirements, training of staff, implementation of specific energy efficiency measures and their applications to each ship, and others, Lloyd's Register is working in a tailored approach with its clients in the energy management sphere at a level that best suits their business needs and philosophy. Ioannis Iakovou, Marine Management Systems EMEA Manager, commented: "Lloyd's Register is fully aligned with the cornerstones of the above cooperation. Working in partnership secures a solid deliverable that goes beyond legislation to reveal the advantages of aiming to perform well above the industry's average at all levels in the company, from its management across the whole fleet operations."
Chandris (Hellas) Inc. is a Ship Management Company specializing in the management and operations of tankers and bulk carriers. All vessels are managed from the Piraeus office. The fleet is owned by individual companies and are registered mostly under the Greek Flag.