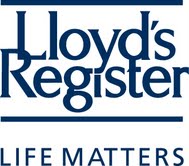 Programme will develop appropriate, qualified, expertise in a cost effective and convenient manner.
Good marine coatings are vital for the maintenance of safe and efficient hull structures and surfaces.
The International Maritime Organisation (IMO) and the International Association of Classification Societies (IACS) require compliance with coatings standards. Inspections under the IMO's Performance Standards for Protective Coatings (PSPC) and IACS' UI SC223 must be carried out by qualified coatings inspectors certified to National Association of Corrosion Engineers (NACE) Coating Inspector Level 2, The Norwegian Professional Council for Education and Certification of Inspectors for Surface Treatment (FROSIO) Inspector Level III or equivalents.
To help meet demand for qualified inspectors, Lloyd's Register has developed a new series of online, marine coatings training courses. Coatings and Corrosion Control with the use of Protective Coatings, is an internationally accredited series of coatings-inspection courses.
"Students will be able to earn either certificates or diplomas, depending on the level they study, in coatings and corrosion control. The qualification achieved by taking the course on Performance Standards for Protective Coatings is equivalent to the NACE and FROSIO qualifications required by IMO and IACS, " said Andrew Williamson, Lloyd's Register's Marine Training Manager. "Students can learn and progress at their own speed, and when it is convenient for them."
The courses — recognised by the Institute of Corrosion (ICorr), the British Coatings Federation (BCF), the Society for Protective Coatings (SSPC) and the University of Portsmouth — "make it easier and more cost-effective for unlimited numbers of students to enrol", Williamson said.
Students can register for the course at www.lr-training.org.
After users have registered and paid their fees, they will gain access to the online training and will have 12 months in which to complete the course. They must achieve 100% to pass.  To achieve the IMO PSPC certificate, students must also pass (with a minimum 70% mark) a theoretical and practical assessment. For the diploma course, following completion of the online training section, students will need to produce written assignments for a number of specialist subjects.  A three-hour examination then completes the diploma course.
To see how easy it is to register and navigate the website, go to: www.lr-training.org/info.