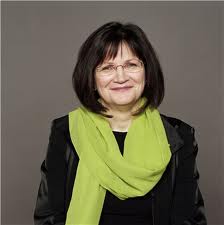 The rapidly growing LNG industry in China is expected to draw on wide support from foreign companies in order to meet the demand for technologies and competencies needed to realise ambitious targets. This is one of the findings of a study exploring the opportunities and challenges for Norwegian companies in China's fast growing LNG sector. The study identified several key capabilities where Norwegian companies are well positioned to support Chinese companies in the LNG value chain.
Possible areas of cooperation between Chinese and Norwegian companies identified by the study include LNG regasification solutions, small scale LNG distribution, LNG as marine fuel, LNG bunkering and ship to ship transfer, maritime technologies and standardization activities. Norwegian companies could make use of their unique experiences to benefit Chinese companies by supplying vessels and onboard equipment, steering joint development of advanced maritime technologies and providing advisory services to better manage safety and environmental risks that come with the rapid growth and change in paradigm of the LNG value chain in China.
The study, which explored the commercial and strategic opportunities in China's LNG sector, is a co-investment by DNV, Innovation Norway and the Norwegian Ministry of Foreign Affairs. It is the fifth in a series of similar opportunity studies since 2010. They include the LNG sectors in Southeast Asia, Bangladesh, India and Indonesia. This study assessed the overall natural gas market in China, of which LNG is a vital part and identified the key developments where foreign participation may have a positive impact on China's fast growing LNG sector. Further, the study identified where Norwegian companies have experience and competencies that can help China in meeting its targets.
"Norway, as a major energy nation, sees great opportunities for a wider cooperation with China. This report clearly illustrates the potential for such cooperation in the development of Chinas LNG's sector, " says Norwegian Ambassador to China Svein Sæther.
Natural gas is an important part of China's 12th Five Year Plan which forecasts an 8.3% share of natural gas in the country's primary energy mix by 2015, up from 4% in 2010. To reach this aggressive target, China would need to import approximately 50 – 60 bcm of natural gas (both LNG and pipeline imports) in 2015, similar to the current import level of the European Union. By 2015, LNG imports are expected to be supported by 14 LNG receiving terminals supplied by more than 65 LNG carriers according to China Shipbuilding Economic Research Center.
"DNV has been present in China since 1888 supporting industry partners and clients with independent risk management services throughout various maritime and offshore industry cycles. This project will further help us understand how DNV can play an even more active role into the Natural Gas developments that the 12th Five Year plan will open up for , " says Mr. Stone Zhang, Director of Operations, DNV China Energy.
"The 5 studies have brought forward key understanding on emerging Asian LNG markets with particular focus on the evolution of small to medium scale LNG value chains, which for sure will be developed throughout Asia. The technical solutions are available in the market, but commercial feasibilities will at this early stage rely upon developers' abilities to address regulatory, commercial and technical project risks of the entire value chain, " says Mr. Bjorn Tore Markussen, Managing Director of DNV's Clean Technology Centre in Singapnore, who has been in charge of the series of studies.
Ms Gunn Ovesen, CEO of Innovation Norway, states "We are delighted to have partnered with DNV and MFA in order to come up with relevant information for Norwegian companies operating in Asia. Norway is one of the few places in the world where a small scale LNG cluster is operational and I am glad to see that Norwegian capabilities and technologies are well positioned and asked for when these value chains now are taking off throughout Asia in the years to come".