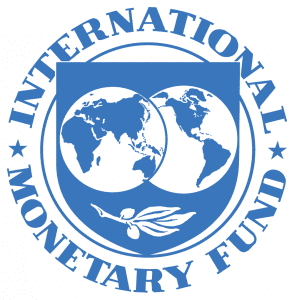 Asia Propels Recovery But Vulnerable to Euro Crisis
■ Continued crisis in Europe could harm Asian growth
■ Asia, especially China, key to economic recovery, says IMF head
■ Economies worldwide must recover together, or fail, warns Lagarde
Asia plays a key role in the global recovery, but the region could be badly affected if the crisis in Europe deepens, said the IMF chief Christine Lagarde during a four-day trip to Asia.
In a statement at the end of a visit to Japan—wrapping up the Asian leg of her visit to several major capitals—Lagarde said she and her Japanese hosts had discussed the urgent challenges facing the global economy in general, and Europe in particular.
 "This (Asian) region clearly continues to propel the global recovery, but, at the same time, if strains in the Euro Zone worsen further, Asia would be negatively impacted through both trade and financial sector channels, " she said in the statement, issued after meetings with Minister of Finance Jun Azumi and the Bank of Japan Governor Masaaki Shirakawa.
Japan's continued recovery
Following those discussions, Lagarde paid tribute to work of the authorities and said Japan's recovery after the earthquake early this year, was likely to continue despite the difficult global environment.
Lagarde and the Japanese authorities also agreed on the policy priorities to boost medium-term growth in the world's third largest economy.
 "We shared the view that the priorities going forward are the swift implementation of reconstruction spending, and the adoption of a strong medium-term plan to reduce public debt, " she said, adding that an accommodative monetary policy, and structural reforms to further liberalize trade and raise labor force participation would also support growth.
Asia leads the way from crisis
Earlier in the week, during a keynote speech to policymakers and experts at the International Finance Forum in Beijing, Lagarde highlighted the role of Asia in leading the world out of crisis.
"The rise of Asia in the global economy is really the defining economic success story of modern times. And so today, it is no surprise that Asia is propelling the global recovery. In all of this, China is very much a leader, " she said
In Beijing, Lagarde said she was filled with hope and optimism for the future whenever she visited region, and she noted China's success in pulling millions out of poverty.
"Just look at its remarkable achievements over the past three decades—creating 370 million jobs, lifting half a billion people out of poverty, and growing by an average 10 percent a year, " she said.
Cooperate or fail warning
During her Beijing speech, Lagarde warned of bleak consequences if countries failed to cooperate in the cause of global recovery.
"Our sense is that if we do not act boldly and if we do not act together, the economy around the world runs the risk of downward spiral of uncertainty, financial instability and potential collapse of global demand… we could run the risk of what some commentators are already calling the lost decade, " she said.
The IMF chief was speaking just days after attending a summit of leaders from the Group of 20 leading global economies in Cannes, France, where they had gathered to discuss how to quell the threat of contagion caused by the European debt crisis.
Global interconnections
During her Beijing address, Lagarde said that greater global interdependence meant cooperation was essential.
"In our increasingly interconnected world, no country or region can go it alone. We are bound together by our economic success—or failure, " she warned.
Lagarde said she was encouraged by the agreement which European leaders reached at their summit—the Cannes Action Plan for Growth and Jobs—designed to restore debt sustainability in Greece; recapitalize European banks; strengthen measures against financial contagion; and lay the foundations for robust economic governance in the euro area.
Russia and the European debt crisis
Her two-day trip to Beijing was preceded by a flying visit to Moscow where she met with Russian President Dmitry Medvedev, First Deputy Prime Minister Igor Shuvalov, Acting Finance Minister Anton Siluanov, and where she addressed the State University of the Ministry of Finance.
After discussions with authorities, Lagarde announced that Russia had expressed its willingness to increase its financial backing for the International Monetary Fund as part of international efforts to help Europe cope with its debt crisis.
"We discussed the important role that Russia is playing in the global economy and, as a participant in major global economic fora. Russia is a leading member of the G20 and of the IMF, where it is one of our top ten shareholders, " said Lagarde in a press release at the end of her Russia trip.
Future travel for IMF head
Lagarde is currently in the middle of a demanding series of visits to major cities which will take her to three continents in the month of November.
Following her visit to Japan, the IMF chief will soon be heading to the summit of leaders of the Asia-Pacific Economic region. Then, at the end of November, Lagarde will travel to Latin America.