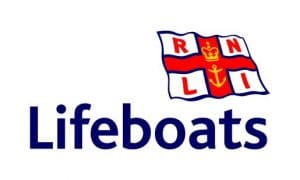 RNLI Flood Rescue Team volunteers from across the Teesside area have been putting their lifesaving skills to the test at the Tees Barrage International White Water Centre this weekend – the second anniversary of the Cockermouth floods, when RNLI crews helped rescue more than 200 people.
Twenty of the charity's volunteer crew members from lifeboat stations around the coast, including Hartlepool, Redcar and Staithes and Runswick, have spent the weekend learning and improving the specialist skills required to deal with inland flooding. Several of them were involved in the Cockermouth rescue operation two years ago, when their swift water rescue expertise proved invaluable.
The Tees Barrage exercise involved rescue scenarios such as rescuing casualties trapped in submerged vehicles, as well as sessions to help the team improve skills such as swimming in swift water and technical rope rescue. Some of the training took place on land while other exercises were carried out on the River Tees itself.
Sarah Nimmo-Scott, RNLI Deputy Divisional Inspector, North and leader of the North Flood Rescue Team, said the exercise was the first of two this month and will ensure the region's RNLI Flood Rescue Team are fully prepared when they are next called to a major flood.
She added: 'Although it is a coincidence that the exercise is taking place on the anniversary of the Cockermouth floods, I know those of us involved in that rescue operation two years ago remember the severity of the situation we faced and the difficulty of some of the rescues we had to undertake. It will definitely help focus our minds on why training exercises like this are so important.
'Rescuing casualties from buildings or vehicles in fast flowing water requires specialist knowledge as well as experience. The conditions, challenges and hazards we encounter in flood water are very different to those faced by lifeboat crews at sea and so members of the Flood Rescue Team undertake extra training on top of the regular commitment they make as RNLI volunteers on the coast.