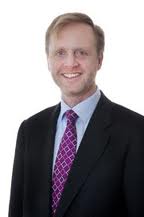 Africa offers significant opportunities but there is a need to stimulate more private investment by reducing investment risks according to Bjørn K. Haugland, Chief Operating Officer, DNV Sustainability and Innovation.
With developed economies still struggling to cope with the financial crisis, Africa represents an opportunity for investors looking to turn risk into reward in an increasingly complex global environment.
"Sub-Saharan Africa is one of the fastest growing regions in the world with a strong increase in FDI. However, only 5% of global FDI projects are in Africa, a number that does not properly reflect the attractiveness of the region. More investment is needed to meet development goals and realise significant growth and profit opportunities, " says Bjørn K. Haugland, Chief Operating Officer, DNV Sustainability and Innovation.
The region is high on the global political agenda with positive initiatives such as the UN Secretary General's pledge to ensure universal access to energy for all by 2030. Many countries have also committed to the UN Framework Convention on Climate Change and pledged to mobilise funds to finance technology transfer, capacity building, mitigation and adaptation activities. Furthermore, the EU has pledged to buy Certified Emission Reductions from the least developed countries (LDC) only.
Common for all of these initiatives is their resolution to entice more private investments to Africa.
Managing your investment risks
In spite of the statistics and reports highlighting the investment opportunities in Africa, one third of investors are still not considering investing in the continent according to the Ernst & Young, 2011 Africa attractiveness survey.
"Risks associated with investing in Africa may appear high. However, eliminating risk is not an option. Using good risk management methods, risks can be managed and be part of developing a good investment climate in African countries. Risk reduction will require coordinated efforts from the country and the business communities in order to attract investors, " explains Mr. Haugland.
Five steps that can be taken to manage investment risks are;
1.Make investment decisions based on socio-economic analysis
2.Use stakeholder analysis to identify needs and constraints
3.Define goals and ensure positive effect on sustainable development
4.Explore alternative solutions based on feasibility studies and risk assessments
5.Robust decision making based on value oriented approach that considers all the interfaces.
"Africa offers significant opportunities but there is a need to stimulate more private investment by reducing investment risks, " emphasises Mr. Haugland who also believes the United Nations Clean Development Mechanisim (CDM) has an important role to play in attracting private investment.
"I hope that an agreement can be reached at the Durban summit later this month that will encourage the CDM to continue because Kyoto and its mechanisms is the kind of framework we need for stimulating low-carbon investment, " Haugland points out. "We need to give confidence to the markets and we need a political signal at the summit on their willingness to continue the United Nations carbon market to allay investors' concerns about its future."