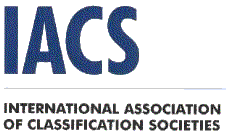 2011 IACS Council Meeting –
The annual winter meeting of IACS Council took place in London last week.  Council considered the current position regarding the important project to harmonize the Common Structural Rules (CSR) which will lead to the submission of the harmonized Rules to the IMO for verification of compliance with the IMO Goal Based Standards by the end of 2013.  During the meeting Industry representatives from shipowning and shipbuilding associations were consulted and their input continues to assist in the preparation of a robust, consistent and thorough set of rules, which it is anticipated will be well received.
Council also took the opportunity to introduce new quality measures which will greatly enhance the performance of their Accredited Certification Bodies who have taken over the auditing of IACS members.
Finally, Council under the vigorous leadership of Pavel Shikhov resolved to support the CSR harmonization process with the continuing substantial investment of time, finance and human force from its members.
For further info, reader can contact Derek Hodgson, Permanent Secretary
(London) +44 (0) 20 7976 0660