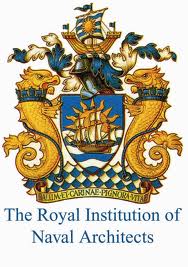 The Royal Institution of Naval Architects
Bridging the Maritime Skills Gap
The marine sector is an important part of the UK economy, employing nearly 90, 000 people and generating annual turnover in excess of £10 billion. Guaranteed projects in the naval and defence market, government assistance for new marine renewable energy markets, an improvement in the leisure sector and continued growth in commercial shipping mean the industry is on track to post solid growth in future years.
However a growing skills shortage is threatening to adversely impact operations across the sector. Natalie Desty AssocRINA of Marine recruitment specialists Matchtech looks at the challenges facing the marine sector and ways the industry can bridge the gap on skills shortages.
What are the main marine sectors?
The marine industry comprises a diverse array of companies, large and small, across the UK.
Most are involved in the design, build, manufacture and support of four key areas: defence and naval, leisure, commercial and shipping, and marine renewables. Together, these sectors consist of more than 5, 000 companies nationwide, which employ nearly 90, 000 people and generate turnover in excess of £10 billion each year.
How are each of these sectors currently performing?
Each of these sectors is distinctly different, and as such, it is important to look at them individually:
• Naval and defence: naval shipyards and defence suppliers continue to generate strong demand for shipbuilding design, engineering and build personnel, largely due to the Queen Elizabeth Class (QEC) project which will continue into 2012. From there, a new programme will focus on replacing Type 22 and Type 23 frigates with Type 26. This new project, currently in the design phase, is expected to progress by late 2013, with production work commencing shortly after. The first Type 26 vessel will enter the British fleet in 2021. The Government also approved initial plans for the Successor submarine programme to replace The Vanguard Class in May 2011. The assessment phase is currently underway and will run until 2015.
• Leisure: the leisure market suffered markedly as a result of the economic downturn, with fewer vessels being built and many companies forced to make redundancies. However, signs of recovery are now apparent, with workforces stabilising and the number of orders beginning to rise. In a 2011 survey of confidence among businesses in the sector, 58% rated the future as either "good" or "excellent", with expectations that conditions would further improve in the next 12 months.
• Commercial and shipping: an integral part of the UK economy, shipping generates more than £1 million every hour of every day and employs more than 59, 000 UK nationals, both at sea and shore-based operations. Since 2000, the number of UK owned shipping vessels has increased by 200 percent, while the recruitment of trainee seagoing officers has surged by 400 percent.
• Marine renewables: demand for sustainable, low carbon energy, has enabled the
development of a new market in marine renewable energy, including wave and tidal
energy. Largely in the design phase, the renewables sector currently employs 800
permanent employees, however is poised for near exponential growth as it becomes
commercial.
Who is Matchtech and how do you fit into the industry?
Matchtech is an AIM-listed recruitment company and the number one technical recruitment agency in the UK. The agency is responsible for placing technical marine candidates in a wide range of marine organisations throughout the UK and worldwide, as well as the promotion of the industry among graduates and competing industries. This specialisation provides Matchtech with a unique perspective on the marine sector, its relevant components and the challenges and
opportunities in recruiting specialist workers.
What are the key challenges facing the industry at present?
While the maritime industry has not escaped the effects of the recession – particularly the leisure market – the overriding challenges facing the industry directly stem from skills shortages, particularly in engineering.
To put the skills shortage into context, the volume of engineers required for the length of the aforementioned Type 26 and Successor Naval programmes is not sustainable in the current market. Research conducted late 2011 in the leisure market showed that, despite profits down on the previous year, 43 percent of companies experienced a higher workload than in the previous 12 months. And, most significantly, the establishment of the marine renewables market
is expected to see the 800 current jobs reach a staggering 80, 000 by 2020.
However it is not just marine operations demanding increasing numbers of skilled professionals.
Rival industries are in direct competition for graduates and experienced professionals, to keep up with industry growth and to replace key workers who retire or transfer to a different sector.
For examples, the oil and gas market has rebounded strongly from a slump at the height of the financial crisis, and is capable of luring staff with average salaries of £50, 000 per year. The government has announced plans for eight new power plants – the most aggressive nuclear power plans in Europe. And the construction sector, which employs seven percent of the UK's total workforce, is expected to return to growth following the GFC-induced slump in demand, with a need for workers in areas such as building services engineering, transportation and
highways engineering, wind turbines, research and development.
Additionally, the government's changes to UK immigration have added a further constraint to recruitment. The removal of Tier 1 (General and Post Study Work) visas are expected to have a massive impact on the marine sector and the UK economy more broadly, as graduate students from outside the EU are no longer eligible to apply for leave to remain and points-based employer sponsorship rules tighten. The result will be a further increase in competition for UK and EU nationals.
What are the key skills demanded by the sector?
Latest figures from the British Marine Federation's show that a number of businesses are already struggling to fill key vacancies. These positions span a broad range of disciplines, including marine engineers, naval architects, sales professionals, draughters and design engineers, electricians, carpenters and painters, as well as marketing professionals, marine lawyers, and both product and sales managers.
In addition, the shipping market requires seagoing engineers to be trained at sea, and current numbers in the Merchant Navy have failed to grow substantially in recent years. This, combined with high demand for ex-seafarers from other sectors such as oil and gas, has created a growing shortfall.
What can UK Marine Plc do to address these issues?
A definitive, proactive approach is needed by the industry to identify new ways of attracting graduates and improve retention rates among existing workers. By working more closely with universities, UK Marine Plc can help ensure study programmes are tailored to industry needs, and that graduates are capable of placement into a wider variety of roles. Additionally, graduates should be given more opportunities for on-the-job placements as part of their studies, providing them with valuable industry experience so that, on graduation, they can immediately contribute to their employer's business.
Employers can also directly engage with potential graduates through attending open days, careers fares and dedicated seminars to attract new employees into key positions and highlight the variety of roles available in the marketplace.
How do you see the industry in the future?
The marine industry is in a unique position for growth over the coming years, with an improvement in UK market conditions and a number of guaranteed projects across all sectors, which safeguards the pipeline of work and provides confidence for investors. However, in order to fully capitalise on this potential, the industry must find innovative ways to address existing and projected skills shortages before they reach critical levels.