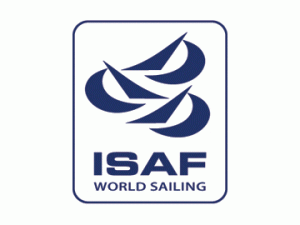 Ian Williams (GBR) has moved to the top of the Open Match Race Rankings whilst Anna Tunnicliffe (USA) stays top of the Women's Rankings.
Open Rankings
Ian Williams (GBR) lost his World #1 spot in October after finishing seventh in the Argo Cup in Hamilton, Bermuda. But the Brit bounced back at the Monsoon Cup in Malaysia, defeating Johnie Berntsson (SWE) 3-1 in the final to claim the cup and the World Match Racing Tour title for the third time.
Berntsson's second place finish at the Monsoon Cup was his second successive final loss in the World Match Race Tour after he finished second to Torvar Mirsky (AUS) at the Argo Cup. Despite this, he has climbed up to World #7, equalling his previous best that came in May 2009.
Mirsky, last rankings World #1, had a disappointing end to the Tour finishing ninth in Malaysia. His result sees the Australian drop out of the top three. Francesco Bruni (ITA) occupies the World #2 spot and Jesper Radich (DEN) is World #3.
Finland's Staffan Lindberg climbs up one place to World #14 following his victory at the ISAF Grade 2 Carlos Aguilar Match Race in St. Thomas, U.S. Virgin Islands. America's Sally Barkow finished second to Lindberg in St. Thomas to jump from World #86 to a personal best of #46 in the Open Rankings.
One of the biggest movers is Nicholas Dugdale (USA) who had two podium finishes at ISAF Grade 3 Regattas. The 21-year-old won the PCCSC Match Race Championship before finishing third at the ICSA Match Racing National Championship. He moves from World #206 to World #106.
Women's Rankings
Anna Tunnicliffe (USA) capped off a wonderful 2011 by winning Women's Match Racing gold at the Perth 2011 ISAF Sailing World Championships to extend her advantage in the Women's Rankings.
The American comprehensively defeated Lucy Macgregor 4-0 in the final in Perth earning Tunnicliffe her 12th Match Racing podium finish in 2011 and her sixth gold of the year. Macgregor's defeat pushed her up one place to World #2.
Claire Leroy (FRA) finished third in Perth defeating Ekaterina Skudina (RUS) in the Petit Final. She is World #3 with the Russian World #5.
Brazil's Renato Decnop moved to World #21 following a busy period of Match Racing towards the back end of 2011. The Brazilian won the ISAF Grade 2 Porto Alegre Match Race Cup – Campeonato Iberoamericano de Match Race Feminino in November before finishing 17th in Perth.
Peru's Tania Zimmermann finished fifth at the Porto Alegre Match Race Cup and 25th in Perth to move her from World #97 to #63.