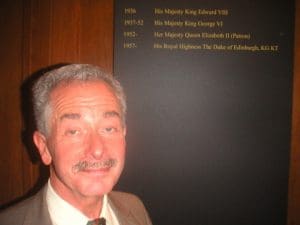 Oil explorers step on the gas as energy prices boom – by James Brewer-
With crude oil prices gushing as strongly as ever, explorers are drilling for fresh reserves in old and new provinces, in moves which will ultimately have an impact on pipeline and sea routes.
The years of low crude values have become a distant memory, with the result that, as Tony O'Reilly, the chief executive of one junior exploration company, Providence Resources, says, "the market has moved to us."
As far as the short term is concerned, Goldman Sachs analysts have just upgraded their oil price forecasts, including pitching Brent crude (US$111 a barrel on average in 2011) at US$120 on a three-month basis, from US$117.50 previously. Their six and 12 month forecasts remain at record levels of US$120 and US$127.50. They envisage that under possible European Union sanctions, European refineries would turn increasingly to Saudi Arabian supplies, but China would fill its strategic reserves with Iranian oil instead of Saudi.
Providence Resources was among four junior energy companies that outlined their prospects at a City event organised on January 12 by ProactiveInvestors – a financial news provider and investor forum organiser – attended by a large crowd of private investors, private client brokers, fund managers, financial institutions, hedge funds, and analysts.
What the four juniors have in common is that their managements believe their shares are considerably undervalued. Otherwise their areas of interest differed substantially: Ireland, Kurdistan, Belize, Denmark and Kazakhstan.
With a market capitalisation on AIM of £123m, Providence's big selling point is its pursuit of exploration and appraisal interests offshore Ireland – an area with oil connections across the Atlantic to eastern Canada, geologically speaking. Offshore Ireland, more than 150 wells have been drilled by various companies over the past 40 years, but only three came within sight of being commercial. Considerations of taxation, technology, infrastructure and pricing hampered progress.
Now, says Providence chief Mr O'Reilly, the Irish ambience features the best fiscal terms in the world, including absence of state participation and royalties; and 100% write-off of exploration and development costs. Infrastructure is working in the company's favour, with the Irish gas distribution network, the Interconnector to the UK, and connection to European gas infrastructure. Price terms yield a strong "netback."
Providence has worked with majors including ExxonMobil, Repsol, ENI, Petronas, Chrysaor and Nautical Petroleum, and is embarking on the largest drilling programme to date off Ireland. Meanwhile, income is arriving from Providence's production of 900 barrels of oil equivalent a day, planned to increase to a rate of 1, 500 barrels, from an onshore field in West Sussex.
Oil has been flowing from Kurdistan – which some see as one of the world's most exciting exploration regions – for almost a year, with six companies having a total production capability of 254, 000 barrels a day, and planned additions of 165, 000 barrels a day during 2012.  Exports averaged at least 100, 000 barrels a day in 2011, and are forecast to touch 175, 000 barrels in 2012. All exports use the Kirkuk-Ceyhan pipeline.
In Kurdistan, management of TSX-listed WesternZagros Resources believes they are "on the cusp of a major oil discovery"  at the Kurdimir-2 project, . Simon Hatfield, chief executive, refers to the rare possibility of establishing a giant oil field, as the company targets more than 1bn barrels of oil equivalent in the next six months. WesternZagros is already producing 5, 000 barrels of oil a day, sold into the domestic market.
The buzz around the region has been emphasised by the fact that another independent producer, AIM-listed Gulf Keystone Petroleum has been at the centre of speculation as a £7bn bid target by Exxon Mobil. Gulf Keystone has dismissed the rumour, and that it would continue domestic sales and increasing export operations towards a production target of more than 5, 000 barrels a day from the current 4, 000.
For AIM-listed New World Oil & Gas, which is keen on "late stage exploration assets, " the initial focus has been in Central America. At its Blue Creek project in Belize, New World says the structures so far identified have striking similarities to the producing Spanish Lookout oil field nearby. Belize exports all its oil production, and its proximity to the Gulf of Mexico earns it a West Texas Intermediate oil price. A recent 'competent persons' report assessed two prospects and estimated that they could potentially contain a combined 294m barrel reserve. That would give the project a combined expected monetary value of $1.53bn in the event of a discovery.
Meanwhile, onshore in southwestern Denmark, New World's prospective Danica Jutland project covers 4, 107 sq km. New World set up a 'virtual data room' for potential partners to evaluate the Blue Creek and Danica Jutland projects, saying it had received some unsolicited approaches to participate in the projects.
New World has just announced the signing with Danica Resources of a further letter of intent for another potential acquisition in Denmark. It has 90 days to carry out due diligence in regard to a 6, 400 sq km oil and gas concession of onshore and offshore acreage on the northern flank of the productive South Permian Basin in southern Denmark.
Finally we go to Kazakhstan, with its massive proven reserves of at least 30bn barrels. According to 2009 data, the country's oil production is 1.54m barrels a day, most of which is exported. Eight major foreign oil companies are involved. The much smaller Jupiter Energy, listed in Australia and on AIM, has an exploration permit in the prolific Mangistau Basin for a block 123 sq km in size. Its operations are based in the Caspian Sea port city of Aktau, 80km away.  Having already drilled three wells, each having produced oil, Jupiter is working on a fourth drill hole. The story here seems much more promising than that of some juniors in the country who have 'got indigestion' taking on too much commitment to deliver.