Wärtsilä to supply complete propulsion systems with integrated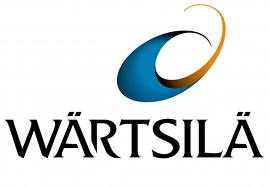 scrubbers for six Great Lakes vessels for Algoma Central Corporation  
The full propulsion system with integrated fresh water scrubber lowers operating costs while reducing the vessel's environmental footprint by allowing owners to use high sulphur fuels in Emission Control Area (ECA) Zones and meet sulphur emissions restrictions. This represents the first order for the new integrated Wärtsilä scrubber concept. Once in operation, the vessels will set new standards for environmentally sustainable shipping on the Great Lakes and for cargo vessels in general.
Wärtsilä has been awarded the contract to supply fresh water integrated scrubbers for a series of six vessels with an option for a further two, being built to transport bulk commodities on North America's Great Lakes and St. Lawrence Seaway, for the Canadian owner, Algoma Central Corporation.
The integrated scrubber order is the last one of a series of Wärtsilä supply contracts awarded for these vessels. In addition to the unique integrated scrubber system, the complete solution provided by Wärtsilä includes engineering support, highly fuel efficient engines, propulsion machinery and a bilge water system. The orders for these various systems were booked on an incremental basis in 2011. All equipment included in the Wärtsilä solution will be supplied in co-operation with the company's global licensee and joint-venture partners.
Wärtsilä combines the parts of the complete solution in an optimised way, which will result in savings for the owner and a significantly reduced environmental footprint. In addition, the scrubber will be the first integrated scrubber to be supplied by Wärtsilä. The Wärtsilä Oily Water Separator is the first bilge water separator unit approved without a filter.
Setting new environmentally sustainable standards
An integrated scrubber saves space and weight, preserving the vessel's cargo deadweight capacity. The integrated scrubbers are designed to clean the exhaust gases of the vessels' main and auxiliary engines as well as the oil-fired boiler, thus enabling them to comply with current and forthcoming environmental regulations. The new "Equinox Class" ships, ordered by Algoma Central Corporation, are to be built in China at the Nantong Mingde Heavy Industrial Stock Company shipyard. They will feature extremely high environmental sustainability on their future work area on North America's Great Lakes. The first vessel is scheduled to be delivered during the first half of 2013.
"These are truly important vessels as they will set new standards for environmentally sustainable shipping on the Great Lakes and for cargo vessels in general. The scrubbers will allow the customer to operate these vessels using less costly high sulphur fuel, yet still achieve the 0.1 per cent sulphur emissions standard set by the International Maritime Organisation (IMO) for North American Emission Control Areas (ECAs). The Wärtsilä integrated scrubber solution removes more than 97 percent of sulphur oxide emissions, " says Juhani Hupli, Vice President, Ship Power Technology at Wärtsilä Ship Power.
"In addition to the environmental stipulations, another key focus for Algoma Central Corporation in renewing its fleet of older vessels has been to reduce the cost of maintenance. Wärtsilä's capability in providing both an integrated equipment package and global service support was, therefore, a major reason in the company being selected by Algoma, " says Al Vanagas, Senior Vice President Technical, Algoma Central Corporation.
"The newly designed vessels are environmentally sustainable because they feature an efficient hull design, an optimised controllable pitch propeller, and the choice of Wärtsilä technology as a total integrated solution package, which together will give the best possible speed with minimised fuel consumption and extremely low emissions, " says Lars Anderson, Vice President, Merchant, Wärtsilä Ship Power.
The Wärtsilä Fresh Water Integrated Scrubber
The Wärtsilä scrubber concept works with fresh water in a closed-loop system in which sulphur oxides are neutralised with caustic soda. A small amount of scrubbing water is extracted to remove contaminants in a treatment unit onboard, thereby fulfilling all the quality and monitoring requirements stipulated by the IMO. In so-called zero discharge mode, the clean effluents are led to a holding tank for scheduled and periodical discharge. Contaminants are always disposed of at reception facilities in port.
One major advantage of fresh water scrubbers is the possibility to operate in zero discharge mode, which means that no water is spilled to lake water when sailing in delicate waters. Moreover, in this specific installation water from the Great Lakes will be used, with less or no need at all for producing fresh water onboard the vessel.
The Wärtsilä integrated scrubber system comprises numerous components, which are then combined and arranged to clean the exhaust gases of several diesel engines and oil-fired boilers onboard. The system is suitable for all ship types.
Wärtsilä is the first manufacturer to have been awarded a marine scrubber certificate by the classification societies Det Norske Veritas, Germanischer Lloyd and Bureau Veritas. Wärtsilä aims to strengthen its position as a major supplier of scrubbers and other exhaust gas cleaning technology for maritime applications. The company seeks to support its customers in meeting the requirements being set by increasingly stringent environmental legislation.
Scope of supply: 1 x Wärtsilä 5-cylinder RT-flex50, version D 3 x 6-cylinder Wärtsilä Auxpac 20 generating set Controllable Pitch Propeller & Shaft line Wärtsilä 4D1415 Tunnel Thrusters CT200 Wärtsilä Oily Water Separators (OWS 500) Wärtsilä Fresh Water Integrated Scrubber solution
Wärtsilä in brief: Wärtsilä is a global leader in complete lifecycle power solutions for the marine and energy markets. By emphasising technological innovation and total efficiency, Wärtsilä maximises the environmental and economic performance of the vessels and power plants of its customers. In 2010, Wärtsilä's net sales totalled EUR 4.6 billion with more than 17, 500 employees. The company has operations in 160 locations in 70 countries around the world. Wärtsilä is listed on the NASDAQ OMX Helsinki, Finland. www.wartsila.com
About Algoma Central Corporation: Algoma Central Corporation owns and operates the largest Canadian flag fleet of dry and liquid bulk carriers operating on the Great Lakes – St. Lawrence Waterway, including 20 self-unloading dry-bulk carriers, 10 gearless dry bulk carriers and seven product tankers. Algoma also has interests in ocean dry-bulk and product tanker vessels operating in international markets. Algoma owns a diversified ship repair and steel fabricating facility active in the Great Lakes and St. Lawrence regions of Canada. In addition, Algoma owns and manages commercial real estate properties in Sault Ste. Marie, St. Catharines and Waterloo, Ontario. www.algonet.com