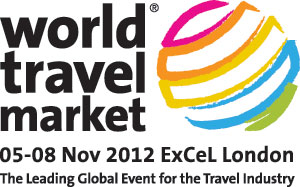 An important ingredient of the markets and the world economy is travel and tourism, as we are very much involved in the shipping industry – cruises, yachting, sailing, you name it. The following from Reed Exhibitions positively affects us all. Let's try to structurally boost the projectability of this industry!
World Travel Market 2011, the leading global event for the travel industry, will generate a massive £1, 653 million intravel and tourism industry deals – an impressive 16% increase on WTM2010. Independent research of World Travel Market's exhibitors shows WTM 2011 will generate £1, 653, 729, 318 million of deals, either through contracts signed at the event or from negotiations with Meridian Club members which will lead to deals beforeWTM 2012.
WTM 2010 generated £1, 425 million in business deals, either on the exhibition floor or in the 12 months that followed, which was a 25% increase on WTM 2009's £1, 139 million. The increase in business generated by WTM 2011 can, in part, be accredited to the overhauled Speed Networking session – which allowed exhibitors and buyers even more time to negotiate and conclude deals. Speed Networking took place as a one hour-long session before the exhibition opened on the first day of WTM 2011(Monday 7 November). Previously, Speed Networking was in five 45 minute sessions – based around the regions of the exhibition – throughout the first day. The change increased the amount of time at the event for exhibitors and Meridian Club members could conclude negotiations on the exhibition floor in-turn helping to increase the amount of business generated because of the event An extra business opportunity was also introduced on the final day of WTM in the shape of the WTM Networking Breakfast, giving exhibitors and Meridian Club members a further event to meetup and discuss business deals. Furthermore, an impressive 94% ofexhibitors are 'extremely likely' or 'likely' toexhibit at WTM 2012, which takes between Monday 5 – Thursday 8 November. While, 96% exhibitors feel it is'very important' or 'important' to exhibit at WTM and 96% of exhibitors were 'completely satisfied' or'satisfied' about their most recent time at WTM. Reed Travel Exhibitions Director World Travel Market Simon Press said: "World Travel Market 2011 has seen, and will lead to, a phenomenal amount of travel and tourism industry business being agreed. "The expanded Speed Networking programme played an important role in the success of WTM 2011 for both exhibitors and Meridian Club members, offering both stakeholders increased opportunities to meet new contacts, sign contracts and conclude deals." "The amount of businessconducted and the findings from the exhibitor research shows WTM is deliveringon its commitment to facilitate business in the travel and tourismindustry." Press continued:"I am delighted that the amount of business conducted at World Travel Market continues to increase, firmly positioning WTM as a must-attend exhibition for national and regional tourist boards, global brands and technology companies.  "The amountof business conducted at WTM clearly demonstrated WTM. Means Business."
Note: Fusion Communications interviewed 676 exhibitors and 1, 598 visitors
About World Travel Market: World Travel Market, the leading global event for the travel industry, is the must-attend four-day business-to-business exhibition for the worldwide travel and tourism industry. Almost 48, 000 senior travel industry professionals, government ministers and international press, embark on ExCeL – London every November to network, negotiate and discover the latest industry opinion and trends at WTM. WTM, now in its 33rd year, is the event where the travel industry conducts and concludes its deals. WTM 2011 generated £1, 653 million of travel industry contracts, revealed independent research by Fusion Communications. WTM is owned by the world's leading events organiser Reed Exhibitions (RE), which organises a portfolio of other travel industry events including Arabian Travel Market and International Luxury Travel Market. In 2010, RE held more than 460 events in 36 countries bringing together more than seven million people from around the world generating billions of dollars in business.