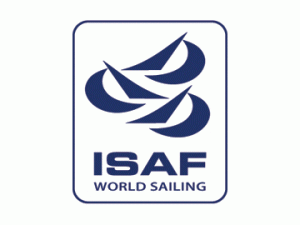 Ian Williams (GBR) and Anna Tunnicliffe (USA) hold top spot in the Open and Women's Match Race Rankings ahead of a busy European summer of match racing action.
Open Rankings Despite not competing in a match racing event since the Monsoon Cup, Ian Williams (GBR) continues to sit at the top of the rankings followed by Francesco Bruni (ITA) and Torvar Mirsky (AUS). Reuben Corbett (NZL) continues his steady climb back up the Open Match Race Rankings following his second place finish at the Miami Open Elliott 6m Invitational. Corbett lost out to Anna Tunnicliffe (USA) 2-0 in the final as she solidified her position as one of the best female match racers in the world. Despite the loss, Corbett moves up one place to World #15. David Gilmour (AUS) overcame Josh Junior (NZL) to take the Hardy Cup in Sydney, Australia. And the victory at the ISAF Grade 3 event has moved him into the top 50 for the first time. At World #47 he continues to rise up the rankings. New Zealand's David Hazard took the ISAF Grade 3 Centre Port International Youth Match Racing Championships title in Wellington, New Zealand and the result has lifted him from World #112 to World #74, a personal best. Other big movers throughout the month were Dustin Durant (USA) and Ashlen Rooklyn (AUS) who broke into the top 100 for the first time.
Women's Rankings
For the sixth rankings release in a row ISAF Rolex World Sailor of the Year Anna Tunnicliffe (USA) holds top spot in the Women's Rankings. Tunnicliffe leads Lucy Macgregor (GBR) by 27 points at the top of the pile and with the first European ISAF Sailing World Cup regatta, Trofeo S.A.R. Princess Sofia MAPFRE, just weeks away, and London 2012 Olympic qualification on her mind, the American will face pressure from the chasing pack for the World #1 spot. Marinassess Women's Match Racing Regatta winner Sophie Lahey (AUS) is the biggest mover in the rankings. She climbs from World #95 to a best rankings position of #56. Lahey overcame Kirstin Norris (AUS) 3-0 in the final to take the honours.
Norris re-enters the Women's Match Racing Rankings and moves up to World #111. Her best of #102 came in March 2009 following three top ten performances at Match Racing regattas in Australia.
With all but a few changes in the top 25 of the Women's Rankings there will be significant movement throughout the coming months with Grade 1 Regattas, ISAF Sailing World Cup Regattas and the ISAF Women's Match Racing Worlds all on the horizon.