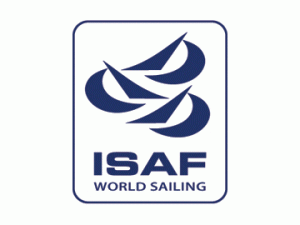 The third of seven ISAF Sailing World Cup regattas, the Trofeo S.A.R. Princess Sofia MAPFRE, kicks off on 31 March running until 7 April in Palma, Spain.
As teams begin to step up their preparations for the London 2012 Olympic Sailing Competition the regatta will be key for sailors preparing for the Olympic Games, as well as those still aiming to qualify their nation at their respective upcoming World Championships.
With 148 sailors, the Laser fleet will be the biggest in Palma. And eight of the world's top ten sailors will be amongst the fleet aiming for vital ISAF Sailing World Cup Standings points ahead of a busy summer. Tom Slingsby (AUS) and Paul Goodison (GBR) have had good starts to the 2011-2012 ISAF Sailing World Cup with Slingsby winning Sail Melbourne and Goodison taking US SAILING'S Rolex Miami OCR honours. Princess Sofia MAPFRE will be the first time the two have faced each other in the 2011-2012 World Cup and both will be aiming for the top of the podium.
Lijia Xu (CHN) had a superb start to her World Cup campaign taking Sail Melbourne and Rolex Miami OCR gold. Fortunately for the rest of the fleet, the Standings leader and World #24 won't be in Palma. Nonetheless with a strong fleet, that includes 2011 Laser Radial World Champion Marit Bouwmeester (NED) and World #1 Evi Van Acker (BEL), the competition for top spot will be tight as the battle for supremacy ahead of London 2012 rages on.
Mathew Belcher and Malcolm Page (AUS) will be the team to beat in the Men's 470. The World #1 pair have won five of their last eight regattas and finished second in the other three. They lead the World Cup Standings by two points over Stuart Mcnay and Graham Biehl and will look to win their first Princess Sofia title together next week.
Australia will be hotly fancied in the Women's 470 with Elise Rechichi and Belinda Stowell continuing to sail together. Rechichi won gold in the Women's 470 at Beijing 2008 with Tessa Parkinson, whilst Stowell won gold at Sydney 2000 with Jenny Armstrong. The two Olympic gold medallists have very little experience sailing together but after Sail Melbourne victory and a ninth place finish at the 2011 ISAF Worlds, they will be strong contenders in Palma, and moving forward to London 2012.
The Women's Match Racing Competition will see 18 teams pitting their wits against each other. Four of the teams in Palma will be American, as each team continues to stake their claim for the sole American Match Racing spot at London 2012.
The leading American teams will compete against each other in a winner takes all qualification event in Weymouth and Portland in May. Manu Dyen and Stephane Christidis (FRA) will return to Palma to defend the 49er title they won at the 2011 regatta.
Princess Sofia will be the French duos first Sailing World Cup regatta this year and they will look to get some points on the board. Joining them will be 49er Standings leaders Nico Delle-Karth and Nikolaus Resch (AUT), World #2 Allan Norregaard and Peter Lang (DEN) and America's Erik Storck and Trevor Moore.
The Star class' Sailing World Cup began at the Rolex Miami OCR, and Robert Scheidt and Bruno Prada (BRA) continued to lead the way winning the regatta. They will look to make it two out of two as they head to Palma. Beijing 2008 Olympic gold medallists Iain Percy and Andrew Simpson (GBR) return to Palma, aiming to defend their 2011 title. Following the Finn Europeans in Scarlino, Italy there will be a 58-boat fleet in the Finn class.
Amongst the fleet will be 2011 Finn World Champion Giles Scott (GBR), 2010-2011 Sailing World Cup winner Ben Ainslie (GBR) and ISAF Worlds runner up Pieter Jan Postma (NED). With the RS:X World Championship in Cadiz, Spain finishing today there will be no Men's or Women's RS:X competition in Palma.
For them, they will head to Hyeres for the fourth ISAF Sailing World Cup Regatta, Semaine Olympique Francaise, which takes place from 21-27 April. The 2.4mr will have a healthy fleet in Palma with 25 sailors registered including Megan Pascoe (GBR), Helena Lucas (GB) and Mark Le Blanc (USA). Registration gets underway on 31 March before competition kicks off on 2 April, running until 7 April.