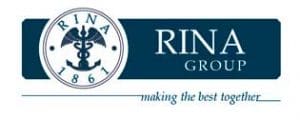 International classification society RINA has been recognised by Sweden's Clean Shipping Project as able to verify ships and shipping companies in accordance with verification guidelines developed for ranking in the Clean Shipping Index
The Clean Shipping Index is backed by a number of Swedish bodies, many of Sweden's largest cargo shippers and the EU and is an index taking a holistic perspective on the environmental issues of shipping. The index takes into account the environmental effects connected to shipping, such as emissions to air and water, use of chemicals and antifouling and ranks vessels or shipping companies according to their performance under each criteria. It is aimed at giving charterers a clearer view of the environmental performance of shipping providers. The approach of this standard is fully aligned with the RINA Green Plus notation, a goal based scheme aimed to certify the environmental index of ships and clearly rewards those operators who are strongly investing in the environmental sustainability.
Pino Spadafora, RINA Group Area Manager for Baltic, Benelux and Scandinavia, says, "This recognition by the CSI is important for two reasons. It recognises RINA's commitment to and expertise in environmental assessment, and it is another part of our expansion in this region."
In recent months RINA has been recognised by the Norwegian Maritime Directorate as able to carry out statutory certification services on its behalf on Norwegian vessels, and also by the Polish and Faroe Island's administrations for similar authorisations.
"We are seeing Scandinavia owners more and more recognising and valuing our environmental commitment and our special service, " says Spadafora. "For example, Dannebrog Rederi, a well-recognized Danish shipowner, has recently moved two chemical tankers to RINA class, building on good experience with RINA classing several dry cargo vessels for them. With our deep experience with all types of vessel and our strategy of focussing on the environment we make good partners for Scandinavian companies which tend to have a strong green commitment themselves."
• The RINA Group is an international company that helps enterprises and communities to achieve greater competitiveness and effective risk management through the conception, creation, management and assessment of projects. The Group has developed the best competencies and combined them with its own values of integrity and responsibility, gained in over 150 years of experience, into a way of working that meets the highest expectations. RINA Group delivers advanced technical competency through a network of companies dedicated to different sectors covering Environment and Quality, Energy, Maritime, Ethics and Safety, Food Production and Healthcare, Infrastructures and Constructions, Logistics and Transport. With a turnover of around 300 million Euros, over 2, 100 employees, and 130 offices in 42 countries worldwide, RINA meets the needs of its clients and is recognized as an authoritative member of key international organizations and an important contributor to the development of new legislative standards. www.rina.org