The International Sailing Federation (ISAF) is pleased to announce that 30 competitors from 12 nations have been approved to receive funding from the Athlete Participation Programme (APP).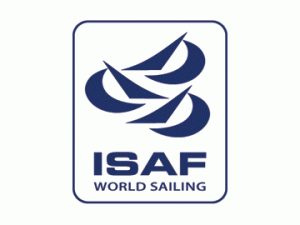 Since 2002 APP funding has enabled over 150 sailors the chance to compete at the ISAF Youth Sailing World Championships.
From the 30 sailors chosen to benefit from APP funding in Dublin, Ireland there will be 12 sailors in the Laser Radial Boys, seven in the Laser Radial Girls, two in the 420 Girls, two 420 Boys, four RS:X Boys, one RS:X girl and two sailors from Hong Kong in the SL16.
Of the 2012 recipients the Youth Worlds welcomes back previous recipients Nadja Horwitz (CHI), Stephanie Devaux-Lovell (LCA) and Alejandro Monllor (PUR) who will benefit from the same support again after receiving funding for the 2011 ISAF Youth Worlds in Zadar, Croatia.
The APP has given developing sailing nations the chance and opportunity to represent their nation at the premier regatta for youth sailors. Sailors from Botswana, El Salvador, Andorra, St. Lucia and Paraguay have all been given the opportunity to compete on a level playground with developed and experienced sailing nations.
Dun Laoghaire, Dublin, Ireland will host the 42nd edition of the Four Star Pizza ISAF Youth Worlds and the sailors on APP will be able to compete in Dublin with subsidised travel and entry.
They will also benefit from the coaching of Hugh Styles, World Youth Sailing Trust coach, who will guide the athletes. See some of the success stories from last year's ISAF Youth Worlds on the ISAF TV Player here.
Laser Radial Boys
1. To Be Confirmed (AHO)
2. Owen Siese (BER)
3. Mathias Robertson (CHI)
4. To Be Confirmed (CUB)
5. Gabriel Sanz-Agero (GUA)
6. Marcus Sweeney (LCA)
7. Baecker Badrouddine Andrianirina (MAD)
8. Erdal Lusho (MKD)
9. Carlos Schauman (AR)
10. Juan Carlos Perdomo (PUR)
11. Luka Tosic (SRB)
12. Pavlo Babych (UKR)
Laser Radial Girls  
1. Maria Jose Poncell Horwitz (CHI)
2. To Be Confirmed (CUB)
3. Irene Abascal Van Blerk (GUA)
4. Stephanie Devaux-Lovell (LCA)
5. Thatcher Bricia Noor El-Alawyet Rafahavelo (MAD)
6. Tara Tosic (SRB)
7. Sofia Llarycheva (UKR)
420 Boys  
1. Rodrigo Ducasse (CHI)
2. Ignacio Ducasse Soruco (CHI)
420 Girls  
1. Francisca Fuentes (CHI)
2. Nadja Horwitz (CHI)
RS:X Boys
1. To Be Confirmed (CUB)
2. Juan Lejarraga Mcsweeney (GUA)
3. Alejandro Monllor (PUR)
4. To Be Confirmed (UKR)
RS:X Girls
1. Poplavska Darya (UKR)
SL16
1. To Be Confirmed (CUB)
2. To Be Confirmed (CUB)
How It Works  The Athlete Participation Programme allows athletes, via their MNA, to apply for support in a number of different ways:
Event Coaching/Support  So those athletes which attend the event without a coach or team leader can apply for coaching support.
Entry Fee Subsidy  Applicants can apply for help with the €900 entry fee. They can either ask for help with the whole amount or part of the cost of the entry fee.
Travel Subsidy  To assist in covering the expenses of the athlete's travel, you may apply for a Travel Subsidy to cover either part or the entire cost of their travel. ISAF will reimburse the cost of the expenses upon receipt of the necessary travel documents