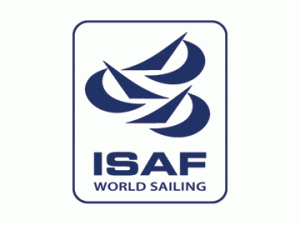 Monday 30 April 2012 -The 16 entrants for the 2012 ISAF Women's Match Racing World Championship, set to be held from 20-25 June in Gothenburg, Sweden, have been named.
The regatta will be one of the last opportunities for the Women's Match Racing teams to test themselves against each other ahead of the London 2012 Olympic Sailing Competition.
Amongst the entrants is World #1 and 2011 ISAF Rolex World Sailor of the Year Anna Tunnicliffe (USA). The American recently won gold at the Semaine Olympique Francaise, the fourth of seven ISAF Sailing World Cup Regattas, and leads the Women's Match Racing Standings on 56 points.
She claimed the honours at the 2011 ISAF Sailing World Championships in Perth, Australia in December last year and will be looking to make it back to back Championship titles.
2010 World Champion and World #2 Lucy Macgregor (GBR) will be amongst the competitors and after being crushed 4-0 by Tunnicliffe in the 2011 final she will be looking to bounce back to claim the title before the Olympic Games on her home waters at Weymouth and Portland, Great Britain.
Two time ISAF Women's Match Racing World Champions Sally Barkow (USA) and Claire Leroy (FRA) will also be in attendance alongside other Olympic campaigners.
ISAF Competitions Manager Antonio González de la Madrid said, "In the Olympic year the ISAF Women's Match Racing Worlds will be a wonderful chance for those selected for London 2012 to face their opponents before the Games as well as some of the best Women's Match Racers out there.
"Using the Elliott 6 metre, the boats that will be used at London 2012, we expect strong, competitive match racing in Gothenburg that will bring out the best in all those attending."
Teams  World Ranking/Sailor/Nationality
 1. Anna Tunnicliffe (USA)
2. Lucy Macgregor (GBR)
3. Claire Leroy (FRA)
4. Sally Barkow (USA)
5. Ekaterina Skudina (RUS)
6. Silja Lehtinen (FIN)
7. Tamara Echegoyen (ESP)
8. Renee Groeneveld (NED)
10. Anna-Claire Le Berre (FRA)
11. Silvia Roca Mata (ESP)
13. Olivia Pricen (AUS)
14. Camilla Ulrikkeholm (DEN)
15. Julie Bossard (FRA)
16. Mandy Mulder (NED)
18. Rita Goncalves (POR)
24. Anna Kjellberg (SWE)