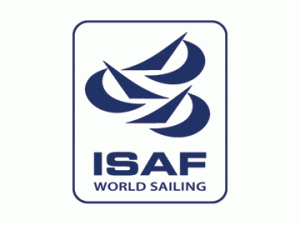 Tuesday 1 May 2012 -From 3-6 May 2012, the eyes of the sailing world will be on Stresa, Italy for the ISAF Mid-Year Meeting.
Following the Equipment Committee meeting on 28 April in Southampton, Great Britain, the Audit, Events and Executive Committees will gather along with the ISAF Council in Stresa, Italy. The hot topics up for discussion are the evaluation trials for the Women's Skiff and Mixed Multihull equipment and kiteboarding format for the Rio 2016 Olympic Sailing Competition.
After an in depth equipment and format evaluation period from 17-25 March at the Prince Felipe High Performance Sailing Centre in Santander, Spain, detailed reports, analysis and recommendations have been published.
Kiteboarding will also be on the agenda in Stresa with its possible inclusion at the 2016 Olympic Games. ISAF Council will decide between Kiteboarding and/or windsurfing following a recommendation from the Kiteboarding evaluation group that specified that Kiteboarding could become an ISAF event from 2013 onwards. View footage from the Kiteboarding Format Evaluations here.
The ISAF Council will meet on 4 and 5 May to discuss the recommendations and expert opinion recommendation from the evaluation panels, the Equipment Committee and the Events Committee and make their decisions.
The boats aiming for selection are:
The six skiff entries:
29erXX – Ovington Boats
ARUP Skiff – ARUP
AURA – Ovington Boats
Hartley Rebel – Hartley Boats
Mackay FX – Mackay Boats
RS900 – RS Sailing
View footage of all the skiffs on the ISAF TV Player here.
The seven multihull entrants:
Hobie 16 – Hobie Cat
Hobie Tiger – Hobie Cat
Nacra 17 – Nacra Sailing International
Nacra F16 – Nacra Sailing International
Spitfire S – Sirena Voile
Tornado – International Tornado Class Association
Viper – Australian High Performance Catamarans (AHPC)