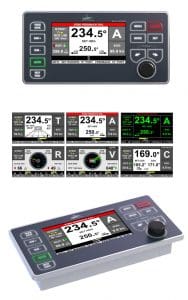 Leading dynamic positioning and vessel motion control systems supplier, Navis Engineering Oy, has deepened its commitment to Asia by establishing Singapore as its regional sales hub to cover South East Asia and Oceania.
Its new Singapore office, headed by South East Asia Area Sales Manager Yuri Krivtsov, will take care of the sales and support operations in Singapore itself, but will also become the focus for the company's activities in Malaysia, Vietnam, Thailand, Indonesia, Philippines and Australia.
Mr Krivtsov, who was formerly in charge of Navis sales covering Russia and CIS countries, said that new operation in Singapore would enhance the company's ability to supply and support its dynamic positioning, joystick control and vessel motion control systems across the region.
"The new office is in the Gateway complex, close to Singapore's Central Business District, " he said. "Locating the office here also meets two more immediate objectives; as well as being close to the large number of ship owners with head offices in Singapore we are well placed to serve the Singaporean shipyards that specialise in offshore support vessels.
"It will also provide a platform to support offshore yards specialising in offshore throughout the region, which is a core market for Navis DP systems."
Recent contracts won by Navis in this sector include four DP2 type systems for fast supply intervention boats under construction at South East Asia Shipyard in Vietnam for Bourbon Offshore.
Mr Krivtsov added: "We believe demand for crew boats in the South East Asia region will increase significantly over the next few years, opening up further opportunities for our latest generation DP systems. Having a direct presence on the ground in Singapore will put us in a better position to capitalise on such trends."
About Navis Engineering
Navis Engineering Oy, founded in 1992, is a privately owned Finnish manufacturer of dynamic positioning and vessel motion control systems. The company headquarters is located in Vantaa, Finland, where production takes place, while it also has a R&D Centre in St Petersburg, Russia.