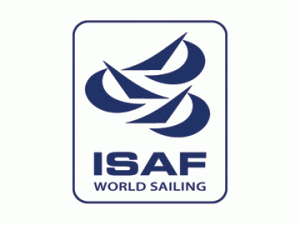 Netherlands Antilles, Peru and South Africa take the number of nations qualified for the London 2012 Olympic Sailing Competition up to 57 after the 470, Finn and Laser Radial Worlds.
The Laser Radial fleet at London 2012 is the second biggest with 39 spots available. Just nine of these were up for grabs at the Radial Worlds in Boltenhagen, Germany. The places went the way of Estonia, Greece, Guatemala, Hungary, Netherlands Antilles, Russia, Poland, Peru and US Virgin Islands.
It went to the final day at the 470 Worlds in Barcelona, Spain to determine the last spot in the Women's fleet. Heading into the last day Denmark, Poland and China had all but done enough to guarantee qualification leaving Austria, Croatia and Russia to fight for the final two spots.
Croatia took the fourth spot whilst Austria's 2010 Youth Olympic Games gold medallist Lara Vadlau (AUT) did enough to pull herself and Eva Maria Schimak through to finish three points ahead of the Russians to take the final Women's 470 place.
The seven Men's places were snapped up when the fleets split into gold, silver and bronze. Canada, Chile, Ireland, Korea, Russia, South Africa and Turkey all made it through to the gold fleet ensuring qualification and an enjoyable remainder of the regatta.
And in the Finn class Austria, China, Czech Republic, Germany, Poland and Turkey will make up the final spots for the 25-boat Finn fleet at London 2012