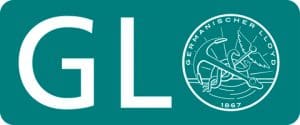 Hamburg/Germany, Dallas/USA, 18 June 2012 – In order to better meet the needs of the challenging power market in North America, PWR Solutions, based in Dallas, TX, is joining the GL Group. PWR Solutions offers strategic, technical and economic consulting services in electrical generation, transmission and distribution planning, congestion management and risk assessment, as well as design and engineering solutions. The company's customers include independent power producers (IPPs), power marketers, municipalities, cooperatives and investor-owned utilities (IOUs) in North America and abroad.
PWR Solutions' proven and scalable methodologies in electric generation, transmission and distribution planning, will thus complement the GL Group's wide ranging portfolio of services, which includes renewables-related electrical grid code compliance consulting, electrical power quality and grid protection measurements, as well as power market analysis services and a huge range of non-electrical disciplines.
Dr Andrew Garrad, President of GL Garrad Hassan, part of GL Group's renewables business segment, and Sunil Talati, President and Founder of PWR Solutions, announced the acquisition today. "This partnership will bring great benefits to our customers and employees alike. Having already worked together with PWR Solutions on several electrical grid projects in North America, we could see that bringing their expertise alongside our own was a recipe for success – grid integration is the critical bottleneck to the full exploitation of renewables everywhere in the world.  The services of the two companies are very complementary, " explained Dr Andrew Garrad. "We are delighted to be part of the GL Group, " says Sunil Talati. "This will allow us to bring our clients in North America an even broader range of services and give us a worldwide network of experts and additional capabilities to tap into as we enter emerging markets in the future."
PWR Solutions has a proven track record, with more than 200 studies on site pre-screening, interconnection feasibility, system reliability, and transmission queue management. 60% of their business is related to renewables. The company offers economic assessment, financial feasibility and due-diligence studies, and assessments of the effects of planned market or policy changes on client assets. They are experts on the subject of electrical design services for the transmission and distribution of electricity, as well as commercial, industrial and institutional facilities. The acquisition of PWR Solutions will see the expansion of the GL Group's service portfolio in the fields of power generation, transmission and distribution. As of today, PWR Solutions will be branded "PWR Solutions – A GL Group company".
About the GL Group
The GL Group in North America provides assurance, consulting and classification for the maritime, oil and gas and renewable energy industries. From technical rules for shipbuilding to rig moving to wind turbine advice, the GL Group operates in more than 80 countries and employs almost 7, 000 highly qualified technical experts worldwide. In the U.S.A and Canada, the GL Group is available for its customers in eleven offices.
The GL Group traces its beginnings to 1867, when shipowners in Hamburg, Germany, decided to found a classification society. In the 1970's, the company expanded into offshore technology, oil & gas and wind energy. Twelve acquisitions in the past four years have made the GL Group an international technical advisor and trusted partner for companies in the maritime, oil & gas and renewable energy sectors. www.gl-group.com
About PWR Solutions
PWR Solutions was established in 2001 to provide specialized engineering and consulting services to Independent Power Producers (IPPs), power marketers, municipalities, cooperatives and Investor Owned Utilities (IOUs). Since 2002, PWR Solutions has expanded its services to also provide complete engineering solutions to other market sectors. With corporate offices in Dallas, the firm's focus is to provide creative, cost effective, and practical solutions for all clients. A major factor in the company's continued success points to their staff of 20 specialists who not only offer diverse backgrounds and experience profiles, but advanced degrees in their areas of specialization. As a result, its staff is asked to serve in advisory roles in many related industries and venues. www.pwrsol.biz