25 June 2012 marks the second international Day of the Seafarer International maritime charity invites supporters to donate to their work and recognise the importance of seafarers
Imagine an item that you simply couldn't live without. Maybe it's your music player, or a pen, or your computer, something you use every day in your work, toiletries or just your favourite toy. Now stop and think: did that item, or any part of that item, or any of the materials from which that item has been made, come by sea? The chances are, the answer is "yes".
So, today, the Day of the seafarer, international maritime charity, the Sailors' Society invites you to donate to their work and recognise just how important seafarers are to everyone on the planet. The world's 1.2 million seafarers transport all over the world, those items, commodities and components which are so vital to all our daily lives.
Around £1bn in loose change is currently lost or lying idle in the UK alone, with far more worldwide and desk drawers being a common hiding place! Why not ask each member of staff to clear out those desk drawers and donate the findings to the Sailors' Society? The charity accepts donations in all currencies, in addition to any other funny findings. In fact, the funniest or strangest item donated will win a prize! So get searching…
Viewer who would like a collection box please contact Katy Hutchinson, Sailors' Society Corporate Fundraiser at khutchinson@sailors-society.org. The closing date for strangest item will be 27th July.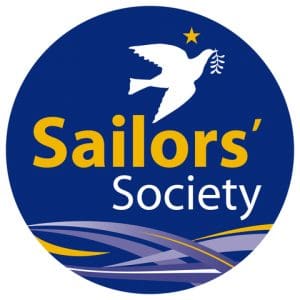 The Sailors' Society is an international charity that provides a personal lifeline for seafarers throughout the world. Existing to enrich and enhance the well-being of the world's 1.2 million seafarers, the charity offers practical help, emotional and spiritual support and, when in dire need, financial assistance and family liaison through our Port Chaplains and Seafarers' Centres. Our Port Chaplains visit thousands of ships every year, directly addressing the needs of seafarers – irrespective of a person's belief or nationality – as well as maintaining vital links within the Ports that they operate.
For more information,  viewers can visit www.sailors-society.org