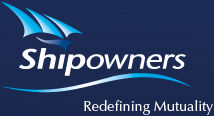 Category: Safety Date: 04/07/2012 Area: Worldwide
We would like to advise our Members that the 43 Maritime Authorities of the Paris and the Tokyo Memoranda of Understanding (MoU) on Port State Control will launch a joint Concentrated Inspection Campaign (CIC) with the purpose of ensuring compliance with SOLAS Chapter II-2/ Construction – fire protection, fire detection and fire extinction arrangements on board ships.
This inspection campaign will be held for three months, commencing on 1st September 2012 and ending on 30th November 2012. In practice, the CIC will mean that during a regular Port State Control inspection conducted under the regional ship selection criteria within the Paris and Tokyo MoU regions, the fire safety arrangements, maintenance records and other applicable documentation will be verified in more detail for compliance with SOLAS Chapter II-2.
Port State Control Officers (PSCOs) will use a list of 12 selected items to verify critical areas for the shipboard fire safety systems, some of which are related to documentation, equipment and crew familiarisation. For this purpose, PSCOs will apply a questionnaire listing a number of items to be covered during the concentrated inspection.
The questionnaire can be downloaded from the website address provided below. When deficiencies are found, actions by the Port State may vary from recording a deficiency and instructing the Master to rectify it within a certain period to detaining the ship until serious deficiencies have been rectified.
Members are advised to instruct their Masters and crew to carry out maintenance and checks of their shipboard fire safety system arrangements as required, ensuring shipboard safety and avoiding unscheduled delay caused by PSC detention.
Source of information: https://www.parismou.org/Content/PublishedMedia/1039b41c-e715-4b08-8f17-080dd9c7238d/Joint%20press%20release%20CIC%20on%20FSS.pdf