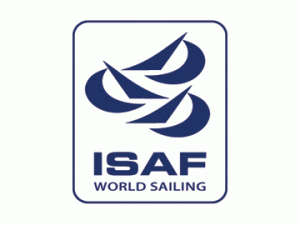 Four years of hard graft by the Dublin Bay 2012 organisers comes to a head tomorrow with the start of the Four Star Pizza ISAF Youth Sailing World Championship.
 350 sailors, aged 14-19 years old from 63 nations, plus their coaches and team leaders, have descended on Dun Laoghaire for the annual highlight of the youth sailing calendar, running from 14th-21st July.
"We have been waiting four years for this, so it is really exciting, " says Brian Craig, Chairman of Dublin Bay 2012, the organising committee. "Everyone is buzzed up – there is great enthusiasm among the sailors. It's great. For us it is a chance of a lifetime to run an event like this.
"This is the pathway to the Olympics, so to get an event like that here in Ireland is superb for us. It is bringing all the top sailors here. For all our youth sailors around the country, they are going to see all these role models."
In fact some of the world's top sailors are ex-Youth Worlds winners. America's Cup legend Russell Coutts won the Laser class in 1981; Stu Bannatyne, recently arrived into Galway as a watch leader on Camper, won in 1989; while Emirates Team New Zealand skipper Dean Barker won in 1990. Brazilian multiple Olympic medallist Robert Scheidt won in 1991, while his British nemesis Ben Ainslie achieved the same four years later. The list of future champions spawned from the Youth Worlds can be found across all the pinnacle events in competitive sailing.
Among them was Tessa Parkinson, who won the 420 Girls' title in 2004 with Elise Rechichi, before both graduated up to the 470, winning a Gold medal for Australia at Beijing 2008. Parkinson is in Dun Laoghaire as a coach for the Australian team.
"There is a high correlation between people that win medals at the Youth Worlds, who then go on and win Olympic medals, " states Parkinson. "It definitely is a big platform. In Australia if you get a good result at youth level, you can get a position in the development squad for the Australian Sailing Team and it is a way to progress up through the Olympic classes."
Parkinson has fond memories of Ireland as here she sailed her first ever international regatta in 2001. "This is a great venue for the Youth Worlds. The courses are so close to the club and everyone has been so friendly."
One of the most likely future Olympians here is Britain's Rupert White, who is a third generation catamaran sailor, grandad Reg having won Tornado Gold in Montreal in 1976, while his father Rob competed in the Tornado at the 1984 and 1988 Games. White junior won bronze at the ISAF Youth Worlds in Croatia last year and is fresh from having claimed the SL16 World title in France, despite having changed crew to Tom Britz in the intervening period, Nicki Boniface no longer qualifying as a youth sailor this year.
"Winning the Worlds was a great achievement, but this is a different event, so we have to forget about the Worlds and go through the processes and try and do it again, " said White.
White is obviously excited by having a catamaran back in the Olympic Games for Rio 2016, after it was dropped for London 2012. "I'd like to get into it after this, " says White. "To get a medal here would get me more recognition and help my chances of getting into the Development Squad, which would make my chances better of getting into the Olympics."
But the most impressive aspect of the ISAF Youth Sailing World Championship is the number of sailors from overseas. 61 nations are being represented in Dun Laoghaire, and 25 sailors have been subsidised to be here by the International Sailing Federation's Athlete Participation Program. Among the nations supported are Chile, Guatemala, Paraguay, Puerto Rico, Serbia and Ukraine.
Some far-flung countries are expected to put in good results in Dun Laoghaire. For example from Singapore comes Kimberley Lim, who last year was first at the Optimist World Championship in Napier, New Zealand among 210 boats from all over the world. 16 this year, Lim has now graduated up to the 420, with her new crew Savannah Siew.
"It is something quite new to me, but we have been training quite hard for it. We'll try to give it our best shot, but it is our first year and we are not sure where we stand yet, " says Lim, for whom Dun Laoghaire represents a substantial change in environment. In Singapore it is currently 33 degrees and scorching sunshine. "It is a very beautiful place – the mountains and the churches are very nice, " she says of Ireland.
Having made her impression in the Optimist, Lim is also hoping for an Olympic future. "The Youth Worlds is very good lead up to the Olympics. Most of the top competitors here will end up being medallists in Olympic classes, so it is a very good experience and exposure to see who are the upcoming people in the Olympics."
For the first time here is Oman, represented by SL16 catamaran sailors Mohammed Al Wahaibi and Marwan Al Jabri, here with their coach Akram Al Wahaibi and Team Leader Paul Wakelin.
"It is a beautiful feeling coming here, " said Al Wahaibi. "It is my first time at the ISAF Youth Worlds. So it's great, but I am a bit nervous though." The duo have been racing catamarans for three years in Oman but have sailed the French-designed and built SL16 for just one month. "It is the first time we have been to such a big event with so many people, but it is good. And the weather is different – a little too different!"
Racing sets sail tomorrow for all eight classes, with the start at 12:00 local time with two races scheduled.  www.isafyouthworlds.com
High Resolution Images
Official event photographers David Branigan and Dave Maher will capture all the action from 14-20 July. Media will need to register before they can download http://oceansport.photoshelter.com/. Please credit David Branigan/ISAF.
High resolution, rights free images will also be made available on the ISAF Flickr http://www.flickr.com/photos/isafmedialibrary/sets/
*Friday 13th of July 2012