Monday 23 July 2012 – The 41-boat Laser Radial fleet will be one of the most hotly contended sailing events at London 2012 with a number of sailors with realistic medal hopes.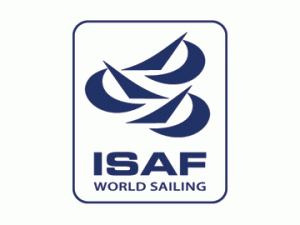 Throughout 2011 Marit Bouwmeester (NED) and Evi Van Acker (BEL) looked like they would be runaway leaders at the London 2012 Olympic Sailing Competition. However 2012 has seen the tide turn as those who trailed the Dutch and Belgian sailors are hitting the right form at the right time.
Beijing 2008 bronze medallist Lijia Xu is one of those sailors. Despite two poor performances at the 2010 Laser Radial Worlds, finishing 81st, and the 2011 ISAF Worlds which saw her end in 25th, she came back with two World Cup regatta victories as well as a second at the 2012 Laser Radial Worlds. Although Xu picked up an injury at the beginning of the year she is well on track for London 2012, "I was due to sail in Palma but I had an incident and had to have an operation so I was off sailing for two months, " said Xu. "I've performed very well and I have been working hard in preparation for the Olympic Games."
Lithuania's Gintare Scheidt won her nations first and only sailing medal at Beijing 2008 in the Laser Radial. The Lithuanian will want to go one better than her Beijing 2008 silver medal and after winning gold in shifty conditions at the 2012 Laser Radial Worlds in Boltenhagen, Germany her confidence will be high.
Great Britain's Alison Young was one of the last British sailors to be selected for London 2012 and has slowly worked her way to World #2. A determined performance on home waters could see how come out with a podium finish.
Whilst those around them have flourished Bouwmeester and Van Acker will still be cutting it at the top.
Bouwmeester stormed to a crushing victory at the 2011 Weymouth and Portland International Regatta and followed this up with victory at the 2011 ISAF Worlds. More podium finishes followed but a fifth place at the 2012 Laser Worlds showed that she can be beaten at the big events. She has been in the World #10 since August 2009 and won't go down quietly come race time.
Van Acker has more often than not had to play second fiddle behind Bouwmeester. The Belgian finished on the podium 10 times in 2011 and five times she was beaten by Bouwmeester. Van Acker finished second at the 2011 ISAF Worlds and missed out entirely on the 2012 Radial Worlds. She has what it takes to go the distance and with competition tight amongst the fleet the Belgian will have to be deliver consistent results.
Sari Multala (FIN) will be sailing at her third Olympic Games having missed out on Beijing 2008. The Fin came fifth at Sydney 2000 and Athens 2004 in the Europe. She won the Radial Worlds in 2009 and more recently came third at the 2012 edition.
Big wind specialist Annalise Murphy (IRL) could be in the running for a medal if the wind is right and is following in the footsteps of her mother Catherine MacAleavy who competed at Seoul 1988. "I just want to sail to the best of my ability, " said Murphy. "I would like to be in the top ten, that is my goal at the moment and try to do well. I'm only 22 and I just want to perform at my best and see where I'm at."
The fleet is also packed full of further talent aiming for medals including Krystal Weir (AUS), Tatiana Drozdovskaya (BLR), Tina Mihelic (CRO), Veronika Fenclova (CZE) and America's Paige Railey.
The Laser Radial fleet set sail on 30 July at after the Laser fleet on Weymouth Bay South. The fleet enjoy a lay day on 2 August before racing resumes on 3 August. The Radials will play to the Nothe Spectator area crowd on 6 August where the gold medallists will be decided after the Medal Race.
Links
The Olympic Sailing Competition takes place from 29 July to 12 August 2012 hosted at the Weymouth and Portland National Sailing Academy in Dorset, Great Britain.
Sailing made its Olympic debut in 1900 and has appeared at every Olympic Games since 1908. In 2012, 380 of the world's best sailors will compete across ten events representing 63 nations.
There are five racing areas located in Portland Harbour and Weymouth Bay. Each of the fleet racing events will complete a 10 race opening series before the final double points scoring Medal Race and the women's match racing event will sail a full round robin before a knock out series to the final. All of the Medal Races will take place on the 'Nothe Course' directly in front of the spectator area.