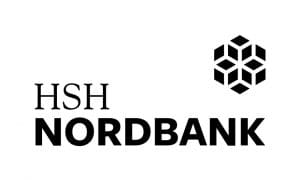 Repayment of the last SoFFin bond in the amount of EUR 3 billion underscores restructuring progress
The Bank's funding base further strengthened
HAMBURG/KIEL HSH Nordbank on Monday repaid its last bond, in the amount of EUR 3 billion, guaranteed by the Special Financial Market Stabilisation Fund (SoFFin). The SoFFin guarantee facility, which was applied for in 2008 and utilisation of which peaked at EUR 17 billion, was thereby repaid on schedule. HSH Nordbank's expenses pertaining to provision of public-sector guarantees will thereby again come down substantially. In total, HSH Nordbank paid more than EUR 300 million for SoFFin guarantees.
The Bank has steadily strengthened its funding and expanded its funding base over the past few years. "With the repayment of our last SoFFin bond we have regained a further signifi-cant step along the way to our complete independence, " said Paul Lerbinger, CEO of HSH Nordbank. "Today again we are able to source funding on the capital market independently from government support measures. This being enhanced by a significantly improved per-ception of the Bank among our funding partners since completion of the EU state aid pro-ceeding and the introduction of our new business model."
In the first quarter of 2012 alone HSH Nordbank overfulfilled its target for new issues. In May the Bank in addition to that successfully placed its second benchmark mortgage pfandbrief bond this year. The amount was EUR 500 million in each case.