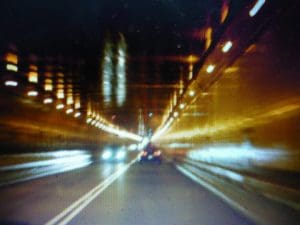 Date: Jul 31, 2012 – Beginning August 6, the New York-bound Lincoln Tunnel Helix will be closed during overnight hours for a major rehabilitation project.
The $88 million project calls for repaving the road, rehabilitating the concrete deck and fixing the deteriorating steel under the more than 70-year-old structure.
When the helix is closed, traffic will be detoured. Expect delays and plan ahead. Motorists are urged to use alternate routes or mass transit, and to call 511 or visit 511nj.org for travel information.
The eastbound Lincoln Tunnel Helix closing schedule is as follows:
. Sunday: 1 a.m. to 9 a.m. . Sunday: 10:30 p.m. to 5 a.m. Monday. . Monday: 10:30 p.m. to 5 a.m. Tuesday. . Tuesday: 10:30 p.m. to 5 a.m. Wednesday. . Wednesday: 10:30 p.m. to 5 a.m. Thursday. . Thursday: 10:30 p.m. to 5 a.m. Friday. . Friday: 11:59 p.m. to 8 a.m. Saturday.
The Lincoln Tunnel, which is served by the helix, is one of the busiest crossings in the world, carrying more than 40 million vehicles a year.
CONTACT: Steve Coleman 212-435-7777
Founded in 1921, the Port Authority of New York and New Jersey builds, operates, and maintains many of the most important transportation and trade infrastructure assets in the country. The agency's network of aviation, ground, rail, and seaport facilities is among the busiest in the country, supports more than 550, 000 regional jobs, and generates more than $23 billion in annual wages and $80 billion in annual economic activity. The Port Authority also owns and manages the 16-acre World Trade Center site, where construction crews are building the iconic One World Trade Center, which is now the tallest skyscraper in New York. The Port Authority receives no tax revenue from either the state of New York or New Jersey or from the City of New York. The agency relies on revenues generated by facility users, tolls fees and rents as well as loans, bond financing, and federal grants to fund its operations. For more information, please visit http://www.panynj.gov.