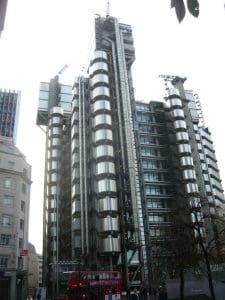 Fri 03 Aug 2012 – Lloyd's based insurance group Navigators has announced a new directors and officers (D&O) product to address emerging global risks.
The new liability policy provides dedicated excess coverage for individual directors and officers for specific non-indemnifiable claims, including when the company they work for is insolvent.
The product – Side A Global InNAVation (sm) – is written through the Navigators Syndicate based at Lloyd's. It provides D&O coverage for civil fines and penalties, where insurable by law and assessed under Section 308 of the Sarbanes Oxley Act of 2002, the Foreign Corrupt Practices Act, the U.K. Bribery Act 2002 or Section 954 of the Dodd-Frank Act .
The policy contains a broad definition of wrongful acts, which includes alleged violations of the Employment Retirement Income Securities Act.
Carl Bach, head of Navigators Pro's international unit, said: "While other insurers are required to issue multiple local country policies, our streamlined approach utilises an innovative 'one policy form' structure that provides worldwide coverage, including a drop down coverage payment provision if the underlying insurer is unable to pay due to failure to hold a valid local insurance license."
The Navigators Group is an international speciality insurance holding company headquartered in New York. It has offices at major insurance centres in the US and Europe along with operations at Lloyd's in the UK.