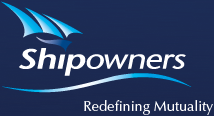 Category: Safety Date: 14/08/2012 Area: Worldwide
We would like to inform our Members that Norsafe has issued a product awareness notice concerning Watercraft WHFRB 6.50 following the UK MAIB investigation into the recent accident on board a UK registered car carrier.
The accident occurred during a routine drill at the point when the rescue boat had been hoisted to its stowed position. The fall wire snapped causing the rescue boat and its four crew members to fall nearly 29 metres into the water below, and resulted in one fatality and two injuries.
Investigation revealed that the rescue boat in the incident and several other rescue boats of the same model in use were overweight due to water ingress into the buoyancy compartments. This potential increase in weight could put the crew members on board at significant risk as the rescue boats could have exceeded the Safe Working Loads of the cranes or davits.
We would like to recommend that if our Members have Watercraft WHFRB 6.50 built with integral polyurethane form-filled compartments fitted on board to remind their masters and crew members of the associated risks and to:
1. Check/inspect for cracks and holes in the deck and on the outside hull of the rescue boat
2. In the first convenient port the rescue boat should be weighed after the aft compartment is drained by opening the drain plug
3. Ensure the drain plugs fitted to the hull are regularly opened
4. Be alert to the possibility of the boat being heavier than designed
5. Monitor boat performance for unusual characteristics that could attribute to an increase in weight, e.g. that it does not feel 'heavy' or 'sluggish' when manoeuvring.
Source of information: MAIB http://www.maib.gov.uk/cms_resources.cfm?file=/SB1-11.pdf Norsafe http://www.norsafe.com/PageFiles/1098/Product%20Awareness%20Notice%20WHFRB%20650.pdf