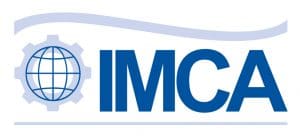 Almost no work can be carried out in any marine environment without a lifting process being involved. It is an essential component of all offshore operations. And, just as in good seamanship, the skills and knowledge required for lifting operations have to be gained through experience and training as well as from the study of written guidance.
The International Marine Contractors Association (IMCA) has produced a DVD entitled 'Safe Lifting' (IMCA SEL 29) to illustrate essential components of successful and safe lifting operations, and provide yet another step on the all-important road to 'zero incidents'.  The DVD is based on IMCA's related lifting good practice, particularly the guidance document, IMCA SEL 019/M 187 'Guidelines for Lifting Operations'.
"Even when detailed planning is undertaken in a lift, there are still accidents, and some can be fatal, so it is vital that four elements are followed as part of every lifting procedure – training; assessed and assured competence; procedure and planning; and above all, constant vigilance, " says IMCA's Technical Director, Jane Bugler.
"Our new 15-minute DVD covers these points well, highlights key IMCA guidance documents and our log books and reminds viewers of many important maxims such as 'routine is the friendly killer' when an operator thinks 'done this a hundred times' and 'I can do this with my eyes closed' – routine can close that operator's eyes, or someone else's …. for good. Yes, shock tactics, but we want everyone to understand the issues and the effects.
"IMCA's whole suite of lifting guidance has been readily accepted by contractors and clients internationally and provides an excellent basis on which to build company procedures and to assist in the training of those involved with lifting operations. We hope the new DVD will be used as part of other related information on safe lifting procedures. Above all, we urge all involved with lifting operations 'Take care, stay alert – be sure that all your lifts are controlled and, above all – safe'. What better message could there be?"
IMCA SEL 29 is available at £10 +VAT for members and £20 +VAT for non-members. It is available in 10 different languages (English, French, Latin American Spanish, Italian, Brazilian Portuguese, Tagalog, Malay, Indonesian, Arabic and Russian) from www.imca-int.com and from IMCA, 52 Grosvenor Gardens, London SW1W 0AU, UK. Tel: +44 (0)20 7824 5520; Fax: +44 (0)20 7824 5521; email: publications@imca-int.com.
About IMCA
• IMCA is an international association with over 850 members in more than 60 countries representing offshore, marine and underwater engineering companies. IMCA has four technical divisions, covering marine/specialist vessel operations, offshore diving, hydrographic survey and remote systems and ROVs, plus geographic sections for the Asia-Pacific, Central & North America, Europe & Africa, Middle East & India and South America regions. As well as a core focus on safety, the environment, competence and training. IMCA seeks to promote its members' common interests, to resolve industry-wide issues and to provide an authoritative voice for its members.
• IMCA publishes some 200 guidance notes and technical reports – many are available for free downloading by members and non-members alike. These have been developed over the years and are extensively distributed. They are a definition of what IMCA stands for, including widely recognised diving and ROV codes of practice, DP documentation, marine good practice guidance, the Common Marine Inspection Document (CMID) – now available electronically as e-CMID, safety recommendation, outline training syllabi and the IMCA competence scheme guidance. In addition to the range of printed guidance documents, IMCA also produces safety promotional materials, circulates information notes and distributes safety flashes.
For further  information viewers can contact Judith Patten of JPPR  on  judithpatten@jppr.uk.com or Tel: +44 (0)208 241 1912.