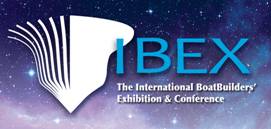 LOUISVILLE, KY – Sept. 6, 2012 – (Marine NewsWire) The International BoatBuilders' Exhibition & Conference (IBEX) today announced that the new mobile app for IBEX 2012 is now available for download.
This new smartphone app will make it easier to navigate your way around the expansive IBEX exhibit halls, and offers complete show information in the palm of your hand. The new IBEX app was designed specifically for use in a trade show environment. It is user-friendly, and operates on all major smartphone brands.
"Using the new IBEX app, you'll have easy access to all things IBEX, including the list of exhibitors, booth numbers, a searchable exhibit floor and much, much more, " said Carl Cramer, IBEX co‐director. "This is just one of the many things we're offering to make our exhibitors' and attendees' experience at IBEX 2012 an enjoyable one."
The IBEX app can be downloaded at http://www.ibexshow.com/ibex-app.php.
The premier marine technology and networking event in North America attracting thousands of decision-making professionals from all segments of the boating industry, IBEX 2012 is scheduled for Oct. 2-4 at the Kentucky Exposition Center in Louisville, Ky.
About IBEX
Owned and produced by Professional BoatBuilder magazine and the National Marine Manufacturers Association (NMMA), IBEX is the marine industry's largest technical trade event. For boatbuilders, marine industry dealers, aftermarket suppliers and buyers, designers, repairers, surveyors, and boatyard/marine operators, IBEX is where the business of boating gets done. For the latest information, visit www.ibexshow.com.
About Professional BoatBuilder magazine
Professional BoatBuilder, a boatbuilding-industry trade magazine, was first published in 1989 in response to a growing need for a dedicated forum for boatbuilding-related professionals. The magazine's worldwide readership exceeds 24, 000 (subject to BPA international audit). Professional BoatBuilder is online at www.proboat.com.
About NMMA
The NMMA is the leading association representing the recreational boating industry. NMMA member companies produce more than 80 percent of the boats, engines, trailers, accessories and gear used by boaters in North America. The association is dedicated to industry growth through programs in public policy advocacy, market statistics and research, product quality assurance and promotion of the boating lifestyle. Learn more at www.nmma.org.