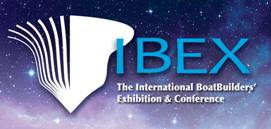 LOUISVILLE, KY – Sept. 10, 2012 – (Marine NewsWire) Registered attendees at the International BoatBuilders' Exhibition & Conference (IBEX) this year will have access to a free planning and networking online tool called myIBEX.
"myIBEX is a new service we are introducing for the first time this year to enhance the IBEX experience for exhibitors and attendees, " said Carl Cramer, IBEX co-director. "Even before the show begins, you can log onto your myIBEX portal and start building business relationships at the boating industry's number one networking event."
myIBEX is an interactive and automatic matchmaking service, putting together buyers and sellers based on matching criteria and information provided. Attendees can enter their search criteria for products of interest to them, and create a personalized list of vendors offering those products. The software provides a list of attendees to the exhibitors telling them who has expressed an interest in their products.
With myIBEX, attendees can:
Schedule meetings before, during and after the show Create a personalized, printable show floor plan Search for exhibitors and products Manage all their favorite exhibitors from one screen Schedule appointments
myIBEX is accessible to all registered attendees and exhibitors via the IBEX web site at network.ibexshow.com.
"We urge everyone to preregister now so you can start using myIBEX to plan ahead to get the most out of the three action-packed days of IBEX, " said Cramer.
IBEX will take place at the Kentucky Exposition Center in Louisville Oct. 2-4.
To view the Attendee FAQ and video, please visit: http://network.ibexshow.com/NetworkNow/Public/nz_Content.aspx?ID=41
About IBEX
Owned and produced by Professional BoatBuilder magazine and the National Marine Manufacturers Association (NMMA), IBEX is the marine industry's largest technical trade event. For boatbuilders, marine industry dealers, aftermarket suppliers and buyers, designers, repairers, surveyors, and boatyard/marine operators, IBEX is where the business of boating gets done. For the latest information, visit www.ibexshow.com.
About Professional BoatBuilder magazine
Professional BoatBuilder, a boatbuilding-industry trade magazine, was first published in 1989 in response to a growing need for a dedicated forum for boatbuilding-related professionals. The magazine's worldwide readership exceeds 24, 000 (subject to BPA international audit). Professional BoatBuilder is online at www.proboat.com.
About NMMA
The NMMA is the leading association representing the recreational boating industry. NMMA member companies produce more than 80 percent of the boats, engines, trailers, accessories and gear used by boaters in North America. The association is dedicated to industry growth through programs in public policy advocacy, market statistics and research, product quality assurance and promotion of the boating lifestyle. Learn more at www.nmma.org.