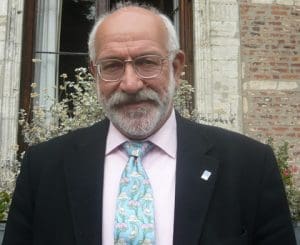 John Faraclas' latest live interview to Panos Thomakos at SBC TV last Friday the 28th of September was on:
1.The state of the world shipping markets,
2.Capital Link's successful 5th Annual International Shipping & Marine Services Forum in London
3.The situation in Greece vis-à-vis the Ministry, The meeting of GSCC's governing body with Greece's Minister of Shipping.
4.Coastal Shipping,
5.the Shipyards ongoing saga
6.The situation in Greece and the need for political leadership,
7.China's role in the world trade and financial  markets and other shipping issues, and
8. The World Maritime Day
Again we will make available the interview in English when the transcript is translated into English.
Log on here and send us your comments.