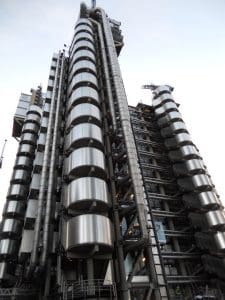 Tue 23 Oct 2012 –  Why improving the claims service provided to policyholders remains a cornerstone of the market's business.
"As insurers, we are offering clients a promise of future performance, " says Andrew Mitchell, Chief Operating Officer at WR Berkley Syndicate. "The payment of a legitimate claim represents the delivery of that promise – it's at the heart of the insurance contract. An insured whose claim goes well should help you retain that business. If things go badly, a client may look at his options."
Key differentiator  
Little wonder then, that for many insurance companies, excellent claims handling is increasingly being considered as a differentiator that distinguishes them from the competition.   "A lot of insurance carriers talk about best practice, but there isn't a standard model, " says Mitchell, one of the key presenters at a recent AIRMIC Academy training workshop at Lloyd's, which covered best practice in claims handling.
"For me, there are consistent themes in developing best practice. First there's communication and collaboration between all parties. It's important we understand the pressures that different individuals may face. Then, the insurer needs to have employees that are well trained and empowered to make decisions and communicate those clearly and efficiently. Ultimately, there needs to be an element of measurement and performance management in some form of metrics."
Although many insurance companies are focused on investing in quantitative analysis, Mitchell believes that understanding and collaboration remains a key element.   "I always press home the importance of collaboration, " says Mitchell. "Even though an insurer and insured are dealing with the same issue, each will have different pressures – an insurer will have internal reporting requirements, measuring liability and managing the claim. The insured just wants their cheque. My message is that a cornerstone of best practice is the ability to understand and develop an affinity with all parties. That way, you can communicate an efficient response yet show that there is a reason behind the process."
A stronger claims delivery
So, what would he hope that his audience of risk managers took away from the workshop on best practice in claims handling? "Best practice is a mixture of disciplines and deliveries, " says Mitchell. "It's not just management and metrics, not just communications, not just understanding, it's a healthy package of them all. "The more quantitative elements that you can marry into the softer skills then you start to get close to a strong claims management delivery." So, given the importance of claims handling to client retention and reputation, is it being viewed with more attention? "Insurers are more alive to claims handling as a potential differentiator – it's your way of showing you can be more responsive, " says Mitchell. "We are seeing a lot more executive-level buy-in. As a result, claims teams are more sophisticated and there are new programs in place to develop claims talent.
"As insurers, we are offering a promise of future performance, " says Mitchell. "Clients are buying into a promise of delivery so it's important we have a claims offering that encapsulates all the positives which help us deliver something worthwhile to our client. It's at the forefront of the Lloyd's insurance offering."
Transforming claims
The Lloyd's Claims Transformation Programme (CTP) aims to enhance the market's reputation for fast and fair claims handling, to the point where it is established as a source of competitive advantage for the market.