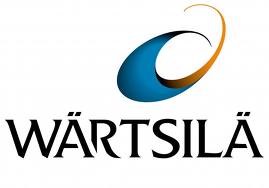 Wärtsilä Corporation,   25 October 2012 at  10 am EET
Wärtsilä, the marine industry's leading solutions and services provider, has been awarded the contract to supply integrated power and automation systems for two new icebreakers being built for a Russian state-owned enterprise by Vyborg Shipyard JSC, a long-time partner of Wärtsilä. The contract was signed in October 2012.
The vessels, scheduled to be delivered in 2015, will operate mainly in the Baltic Sea and in Arctic waters. Wärtsilä's strong track record in supplying reliable and technically sound solutions for icebreakers, and other vessels operating in arctic conditions, was cited as being a key factor in the award of this contract. There is an option pending to supply similar equipment for a third icebreaker within this same project.
"Wärtsilä has a leading market position in supplying power and automation systems for icebreakers and other vessels that operate in harsh, arctic conditions. Such ships are usually working a long way from port repair facilities, and for that reason reliability and operating efficiencies are essential. We have worked closely with the leading Russian ship-owners for many years, and they are well aware of our capabilities in this area, " says Aaron Bresnahan, Vice President Sales, Wärtsilä Ship Power.
Wärtsilä has been present in Russia for more than 30 years and has a strong position in the market. The company employs more than 125 people serving the marine and power plant markets, for both new installations and after-sales service of existing installations.
Fact box
Each vessel is equipped with: 4 x 12-cylinder Wärtsilä 32 main engines 2 x 4-cylinder Wärtsilä 20 auxiliary gensets Wärtsilä Power Management System (PMS) Wärtsilä Power Distribution System Wärtsilä Power Drive System
Readers can see more when they log on the site www.wartsila.com and then try one of the following within the site:
Wärtsilä 32 engine Wärtsilä 20 engine Wärtsilä Power Electric Systems
Wärtsilä in brief
Wärtsilä is a global leader in complete lifecycle power solutions for the marine and energy markets. By emphasising technological innovation and total efficiency, Wärtsilä maximises the environmental and economic performance of the vessels and power plants of its customers. In 2011, Wärtsilä's net sales totalled EUR 4.2 billion with approximately 18, 000 employees. The company has operations in nearly 170 locations in 70 countries around the world. Wärtsilä is listed on the NASDAQ OMX Helsinki, Finland www.wartsila.com
Vyborg in brief
Vyborg Shipyard JSC is one of the largest shipbuilding companies of the North-Western Region of Russia with over 60-years' experience in shipbuilding. Since the Shipyard was founded (1948) there have been built more than 200 different vessels with deadweight up to 12000 tons, total displacement over 1, 300, 000 tons.