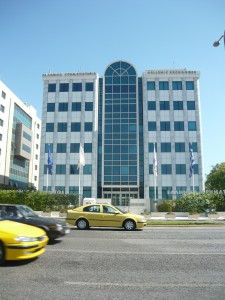 We would like to inform you that the Greek Government sold today, 5  December 2012, 750.000 spot EU Allowances for 5.78 euros each, during the fifteenth  auction of 2012, hosted by the ATHEX trading platform.
Five  (4) ATHEX members in total participated in the auction and submitted guarantees that covered 3.83 times the quantity offered.
The total sum of bids during the auction reached 2.05 mil EUAs and at the end of the auction there were three (3) successful bidders.
In the following link you will find detailed report about today's auction.
http://www.helex.gr/index.php?option=com_content&task=view&id=2239&Itemid=10554