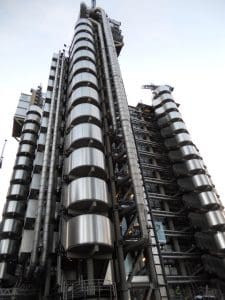 Lloyd's has published its Three-Year Plan: 2013-2015, to reinforce Lloyd's position as the global centre for specialist insurance and reinsurance.
The Plan was developed with the Lloyd's market and focuses on the first steps needed to deliver Lloyd's longer term strategy – Vision 2025 – which was launched earlier this year in Lloyd's busy Underwriting Room.
While developed economies will remain of great importance to Lloyd's, one of the market's goals is to grow the proportion of business from developing economies to at least a quarter of gross written premiums by 2025.
Lloyd's Chairman John Nelson is keen for the market to take up the challenge,   "To reinforce its position as the global centre for specialist insurance and reinsurance, Lloyd's must take advantage of the opportunities presented by the developing economies. This will need energy and enterprise from us all. "
The new strategy document sets out goals for the market and actions for the Corporation of Lloyd's to achieve Vision 2025, including achieving greater diversity of capital and talent.   Market oversight continues to be central to the new strategy, with preserving underwriting discipline in what remains a challenging environment a key priority.   Lloyd's CEO Dr Richard Ward said, "Profitable and sustainable growth will not be at the expense of maintaining high levels of underwriting discipline. These two aims can, and should, co-exist as part of the realisation of Vision 2025."
The Lloyd's market has seen many changes during its 324-year old history, constantly evolving to meet new needs and emerging industries. The Three-Year Plan published today shows how Lloyd's intends to continue to capitalise on these opportunities.
(source; Lloyd's website)