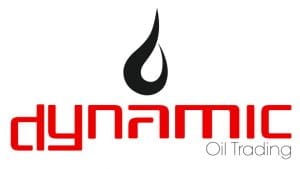 Strong liquidity and capital provide foundation for strong start and quick growth
Singapore, 17 December 2012 – Dynamic Oil Trading, the newly launched global trading company for marine fuels and lubricants, today announced an successful start to trading, since it commenced operations in October 2012. The company supplied more than 100, 000 tonnes in November with further increases forecast for December and beyond.
"We're well capitalized and have strong financial backing, which means that we're good for business, " said Lars Møller, CEO, Dynamic Oil Trading.
"Put simply, our customers and partners trust us. They know that we have the experience and knowledge having worked in the industry for many years, but they also know that we have significant liquidity. This means that we have great relationships with our suppliers and our customers know that we can offer them the best prices on the best terms, and just as importantly, get the job done quickly."
Since beginning operations, the majority of business has been conducted in Singapore, although the company is now using its global contacts and infrastructure to develop its customer base in other worldwide regions.
Concludes Møller: "We've managed to generate significant growth in a short time, developing our customer base, as well as hiring a number of traders with more in the pipeline. While it has been well reported within the media that there will be further consolidation amongst bunker players going into next year, we are confident that our significant financial resources, combined with our knowledge and networks will ensure that we maintain our growth trajectory."
About Dynamic Oil Trading
Dynamic Oil Trading was launched in 2012. The company is headquartered in Singapore and operates globally, with plans for further expansion in Asia, Europe and the Americas. Dynamic Oil Trading goes back to the roots of bunkering, working with, and trusted by all parties in the shipping supply chain. The company has experienced traders that thrive on operating within in a fast-paced, high-energy environment to provide customers with fuel and lubricant products quickly and efficiently, no matter what the challenge.