The Tsavliris Salvage Group once again hosted their traditional  London Christmas cocktail Party at the Royal Thames Yacht Club in Knightsbridge on the 11th December 2012.  
Shipping's Festive Season opens with this annual event which was once again  one of the most well received gatherings of the year in London, with over 300 people from all sectors of the shipping industry attending: Academics, Average Adjusters, Bankers, Bunker brokers, Charterers, Class society executives, Consultants, Environmentalists, Flag State representatives, Government officials, Journalists, Lawyers, Insurance brokers, Institutes representatives, Media consultants, P and I club representatives, Risk managers, salvage experts, Shipmanagers, Shipowners, Technical consultants; needless to say that attending guests come from all over the world – New York, Piraeus, Amsterdam, Antwerp to name but a few.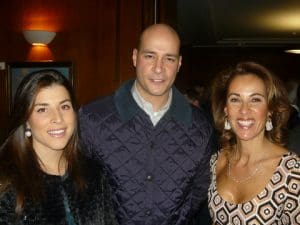 Amongst them two of the Tsavliris' brothers, Andreas and George with family members, as well as Nicholas' Tsavliris daughter Alexandra with her husband Paul Andreadis.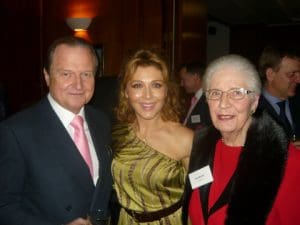 This year's speech was delivered by George A. Tsavliris who spoke a few words to the guests, welcoming and thanking them for their kind support over the years. He briefly focused on the company's successful activities and the difficulties over regulatory issues governing the international salvage industry. Interestng points where also the world economy and the situation in Greece – well said!
He also praised his brother Andreas, who is currently holding the International Salvage Union  (ISU) Presidency, and  …"spotting" Jim Davis, he couldn't resist in highlighting the IMIF's chairman and his legendary annual  after-dinner jokes.
It was once again a great event with excellent dips and drinks renown for its networking success, the Tsavliris' Christmas Reception will be again the talk of the Square Mile and beyond – we mentioned this last year and can assure you that as you read these lines the event got over 2, 392  loggings!