Category: Navigation Date: 19/12/2012 Area: Worldwide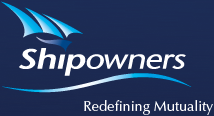 Sound Navigational Practices for Vessels Trading in Australian
Waters and Australian Registered Vessels Trading Worldwide
We would like to advise our Members that the Australian Maritime Safety Authority (AMSA) has issued a Marine Notice
(No.18/2012) which concentrates on navigational practices that should be adhered to by all ships trading in Australian waters and by
Australian registered ships trading worldwide.
This has been issued after two recent high profile groundings which have resulted in significant loss of life and/or property, and the
poor navigational practices observed by the AMSA's Port State Control inspectors on some of the vessels calling at Australian ports.
The Notice draws attention to SOLAS Chapter V Regulation 34 (Safe Navigation and Avoidance of Dangerous Situations) which
requires Masters to ensure that the intended voyage has been planned berth to berth including planning for areas where a pilot is on
board, prior to the vessel proceeding to sea.
Guidance is also given on the procedures for amending passage plans and the requirement for incorporating such procedures in the ship's Safety Management System as established under the International Safety Management (ISM) Code. Advice and guidelines for passage planning are detailed in IMO Resolution A.893 (21).
The Notice also provides guidance on the use of appropriate charts, chart accuracy and reliability and the responsibility for safe navigation with a pilot embarked.
We request our Members, to whose vessels this Notice is applicable, to kindly inform all their navigating officers for guidance and
compliance, taking note that PSC inspectors in Australia routinely check vessels for well documented passage plans and for evidence of
adherence to the passage plan.
Source of Information: http://www.amsa.gov.au/shipping_safety/marine_notices/2012/18-2012.asp
(source:Shipowners' P and I Club)