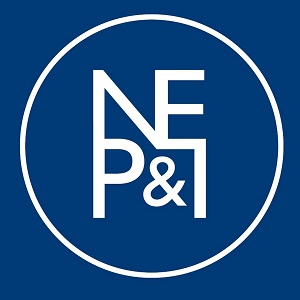 Leading ratings agency Standard and Poor's (S&P) has confirmed North P&I club's 'A' credit rating and stable outlook for a ninth consecutive year. The agency says its rating reflects the 170 million GT club's continued 'strong capitalisation, strong competitive position and strong financial flexibility and that management is taking a credible and realistic approach in response to the challenges facing the industry'.
According to S&P analysts Tufan Basarir and Peter McClean, 'Following substantial growth since February 2006, the club now ranks as the second largest member of the International Group of P&I Clubs by owned tonnage.' They confirm North has successfully achieved its goal of increasing global market share of mutual business to 12.5% and that its size has now stabilised at around 400 members.
'In our view, the club is carefully managing the additional growth with continued strong emphasis on quality of its services. North's management is strong and therefore it contributes positively to the rating. The club is led by joint managing directors who place a strong emphasis on quality of service and commitment to member support. This commitment, together with the stability of membership numbers, alleviates our previous concerns over the strong growth in tonnage in recent years, ' say the analysts.
S&P believes a significant and positive contributory factor to the club's recent growth is its avoidance of unplanned supplementary premium calls over the past 21 years – a record they do not see changing. 'We believe that the club is unlikely to make an unplanned call over the next two years because of its strong capitalisation, ' says the agency. 'We believe that the club is likely to maintain its good operating performance, which should help North to achieve our case-base assumption that capital adequacy will sit above the 'A' category over the next 12-24 months.'
The agency also says North has a long-term track record of outperforming most of its peers, which can be attributed to firmer underwriting of risks and a low expense base.'This is best illustrated by North's 15-year average combined ratio over 1998-2012 of 102%, compared with International Group clubs' average of 114% over the same period, ' says S&P.
North's stable outlook reflects S&P's view that the club will maintain its strong capitalisation, strong financial flexibility and strong competitive position. 'We believe that the club will maintain its strong competitive position by continuing to manage the growth in its tonnage to ensure that financial strength and member service are not weakened, nor the club's portfolio quality diluted, ' say the analysts.
Responding to S&P's comments, chairman Pratap Shirke says, 'I am pleased we have yet again maintained our 'A' / stable rating, which is a testament to the continuing quality, diversity and international spread of our membership portfolio as well as to our financial prudence and service quality.
'It also demonstrates the importance of achieving the 15% general increase we have set for premiums at next month's renewal, both to preserve our financial strength and to maintain our rating in the currently very fragile and unstable global economy, ' says Shirke.
About  North P & I Club
North is a leading marine mutual liability insurer providing P&I, FD&D, war risks and ancillary insurance to 130 million GT of owned tonnage and 40 million GT of chartered tonnage, with 4000 ships entered by 400 members worldwide. It is based in Newcastle upon Tyne, UK with regional offices in Greece, Hong Kong, Japan and Singapore. The club is a leading member of the International Group of P&I Clubs (IG), with over 13% of the IG's owned tonnage. The 13 IG clubs provide liability cover for approximately 90% of the world's ocean-going tonnage and, as a member of the IG, North protects and promotes the interests of the international shipping industry.