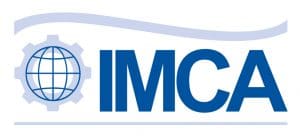 Safety lies at the heart of the vast majority of the guidelines published by the International Marine Contractors Association (IMCA). The latest 'Guidance on Safety in Shipyards' (IMCA SEL 032/M 221) is certainly no exception to the rule. Offshore vessels are the platform from which offshore project operations are undertaken. Consequently vessel owners will take a dry-docking opportunity to undertake maintenance or modification works to diving, pipelay or seismic systems, and parallel works should be anticipated when planning a docking project.
As IMCA's Technical Director, Jane Bugler explains: "The purpose of this new document is to provide guidance to vessel owners and/or operators when preparing contracts and procedures for vessel dry-docking, or extended maintenance periods, alongside in a repair facility.
"Most dry dockings are undertaken on a regular basis according to class requirements, and vessel operators can pre-plan for these events. However, it is sometimes necessary for a vessel to be dry-cocked at short notice and this guidance is equally applicable in those circumstances.
"The main focus is, as the title implies, on safety in shipyards. However, a quality-based approach is used to underpin safe operations. It is recognised that vessels can visit repair yards anywhere in the world, and this new document is not restricted by any geographical boundaries or country-specific regulations."
The guidance document adopts a staged approach to the management aspects of a docking project, including pre-qualification, setting expectations; scope of work, form of contract, site visits; pre-docking phase, detailed expectations; kick-off; implementation phase; and project close-out, and vessel handover. A number of relevant appendices are also provided which can be used as the starting point for developing in-house documentation for planning and undertaking docking projects.
Some vessel owners and/or operators have their own repair facilities, and it is expected that specific processes will be in place which are particular to those facilities. However, IMCA's new guidance can be used as a checklist for their internal procedures, and will be equally useful if their own facility is not available and a commercial shipyard is required for a periodical or emergency docking.
'Guidance on Safety in Shipyards' can be downloaded by members and non-members alike free of charge from the IMCA website at www.imca-int.com and additional printed copies are available to members at £5.00 (plus delivery charge where applicable) and £10.00 for non-members via the website, from publications@imca-int.com or from IMCA at 52 Grosvenor Gardens, London SW1W 0AU, UK. Tel: +44 (0)20 7824 5520; Fax: +44 (0)20 7824 5521.
About IMCA
IMCA is an international      association with nearly 900 members in more than 60 countries representing      offshore, marine and underwater engineering companies. IMCA has four      technical divisions, covering marine/specialist vessel operations,      offshore diving, hydrographic survey and remote systems and ROVs, plus geographic      sections for the Asia-Pacific, Central & North America, Europe &      Africa, Middle East & India and South America regions. As well as a      core focus on safety, the environment, competence and training. IMCA seeks      to promote its members' common interests, to resolve industry-wide issues      and to provide an authoritative voice for its members.
IMCA publishes some 200      guidance notes and technical reports – many are available for free      downloading by members and non-members alike. These have been developed      over the years and are extensively distributed. They are a definition of      what IMCA stands for, including widely recognised diving and ROV codes of      practice, DP documentation, marine good practice guidance, the Common      Marine Inspection Document (CMID) – now available electronically as      e-CMID, safety recommendation, outline training syllabi and the IMCA      competence scheme guidance. In addition to the range of printed guidance      documents, IMCA also produces safety promotional materials, circulates      information notes and distributes safety flashes.