Two prominent figures in the Greek Shipping have teamed up!
Two old time friends Sotiris Kaminis of KAMINCO and George Maghioros of SHIPCARE MARINE CONSULTANTS have formed a new strategic partnership in an effort to pursue jointly new opportunities for their companies for the benefit of their customers.
KAMINCO already serves for 50 years the Greek Shipping representing major equipment Suppliers with modern innovating and eco friendly proposals that will make ships operation more economic and environmentally friendly. KAMINCO will benefit from the technical services and experience of SHIPCARE MARINE CONSULTANTS who apart from their Technical Consulting services and Shipyards Representation have entered dynamically the LNG, Offshore and Environmental Management sectors.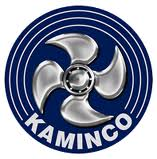 We wish KAMINCO and SHIPCARE every success.