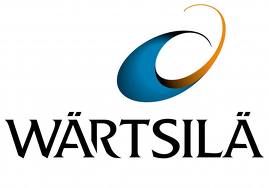 Wärtsilä Corporation,   26 February 2013 at 12 noon EET
Wärtsilä, the marine industry's leading solutions and services provider, has been contracted by the Korean yard STX Offshore & Shipbuilding, to supply exhaust gas cleaning systems for four new Container Ro/Ro (ConRo) vessels being built for Ignazio Messina & Co, the Italy based ship owner and operator. The contract was signed on February 1st and is entered in the February order book.
Wärtsilä is the market leader in exhaust gas cleaning solutions for the shipping sector. This latest order will enable the new vessels to comply with both current and pending environmental legislation relating to exhaust emissions. For ships sailing in European waters, the maximum sulphur content will be limited to 0.5% from 2020, while a tighter limit of 0.1% will apply from 2015 to ships operating in 'sulphur emission control areas' (SECAs), which include the North Sea, the Baltic Sea and the English Channel. The Wärtsilä systems supplied under the terms of this order will clean both sulphur oxides (SOx) and particulate matter emissions from the main engines, auxiliary engines, and the boiler. Deliveries are scheduled to take place during 2013 and 2014, and the vessels are to be delivered by the shipyard to Ignazio Messina & Co during the second half of 2014.
"Our exhaust gas cleaning technology is well proven as being both reliable and effective in helping the industry comply with the increasingly stringent environmental regulations. The integration of Hamworthy's expertise into the Wärtsilä portfolio has given us a significant edge in meeting our customers' needs in this area, " says Juha Kytölä, Vice President, Environmental Solutions, Wärtsilä Ship Power.
Mr Enrico Allieri, Technical Director, Ignazio Messina, says: "This is a further step in ensuring that our fleet complies with the regulations. In fact, this time also the main engine's exhaust is included in the system supply. This order follows on from a contract with Hamworthy back in 2010 to supply exhaust gas cleaning systems for the auxiliary engines and boiler for four new 45, 000 dwt RoRo vessels, the first of which, the "Jolly Diamante", was successfully delivered in 2011. The installation of Wärtsilä exhaust gas cleaning systems to control emissions is critical to our overall environmental objectives. We now have a competitive advantage in being able to comply with the 0.1 per cent sulphur regulations in EU ports while burning residual fuel oil, and are now fully prepared for the future global IMO and local EU requirements. These regulations will have a dramatic impact on the industry."
Wärtsilä offers a range of environmental solutions to help owners and operators meet upcoming legislation, including ballast water management systems and waste water treatment. Wärtsilä has today the widest portfolio of exhaust gas cleaning systems in the marine sector. Furthermore, the Wärtsilä AQUARIUS® UV ballast water management system has recently received type approval.
Read more about Wärtsilä Emissions Reduction
For further information please contact: Mr Sigurd Jenssen Director, Exhaust Gas Cleaning Environmental Solutions Wärtsilä Ship Power Tel: + 47 90 14 06 11 sigurd.jenssen@wartsila.com   and Ms Mirja-Maija Santala Media Manager Wärtsilä Corporation Tel. +358 400 793 827 mirja-maija.santala@wartsila.com
Wärtsilä in brief Wärtsilä is a global leader in complete lifecycle power solutions for the marine and energy markets. By emphasising technological innovation and total efficiency, Wärtsilä maximises the environmental and economic performance of the vessels and power plants of its customers. In 2012, Wärtsilä's net sales totalled EUR 4.7 billion with approximately 18, 900 employees. The company has operations in nearly 170 locations in 70 countries around the world. Wärtsilä is listed on the NASDAQ OMX Helsinki, Finland.
www.wartsila.com