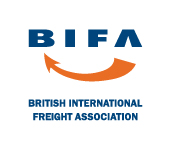 The British International Freight Association (BIFA) – www.bifa.org – is alerting its members and the international trading community of a possible consequence from the crackdown on the UK scrap metal trade after a warning from the Serious Organised Crime Agency (SOCA) about suspicious locations for the collection of filled shipping containers.
---
The new Scrap Metal Dealers Bill, which makes it illegal to pay for scrap materials using cash, is creating the worrying prospect that increasing amounts of scrap metal will be exported by criminals to legal jurisdictions that still permit cash payments for scrap.
Whilst bona fide exporters of scrap will despatch their cargoes from licensed and established businesses, criminals may well attempt to send containers abroad from the most unlikely of locations – brown field sites, farms, even residential addresses – which should raise suspicions as to the container's contents.
Peter Quantrill, BIFA Director General, is concerned that freight forwarders may become innocent accomplices in this traffic and is urging them to alert the relevant authorities to any suspicions that they might have.
Mr Quantrill says: "Metal thefts which have paralysed transport systems, stripped church roofs and seen many innocent businesses suffer considerable loss from metal thieves have been combated by the simple expedient of banning the cash purchase of metal by scrap merchants. Parliamentarians may have thought they had solved the problem by scrapping cash payments for scrap, but they may have inadvertently shifted the problem onto the freight transport supply chain."
BIFA is advising its members of SOCA alerts about the potential for accidently shipping stolen scrap metal abroad and encouraging them to report suspicious sightings of shipping containers as one of the transport methods used by serious organised criminals to traffic stolen vehicles, plant and scrap metal out of the UK is the use of ocean containers.
Businesses such as freight forwarders, which handle such containers for export, are being advised to note suspicious locations of containers, such as isolated containers in locations such as brown field sites, scrap yards, farms, industrial units, travellers' sites and residential premises.
Forwarders who suspect illegal shipments of scrap metal are happening, are asked to contact SOCA at alerts@soca.x.gsi.gov.uk, quoting AA645AA, or British Transport Police Metal Theft Fusion Intelligence Unit on 020 7521 6332, fax to 020 7830 8980 or fusion@btp.pnn.police.uk.
(source: BIFA Newsletter)