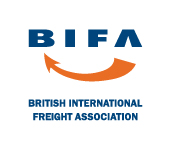 International agreement on trade facilitation can spearhead a sustainable, long-term recovery in the global economy, says the Global Air Cargo Advisory Group (GACAG). It says an agreement among World Trade Organization (WTO) members would represent a tangible outcome from the stalled Doha Round of trade negotiations.
In strongly endorsing a WTO agreement on trade facilitation, GACAG said initiatives which aim to ease international trade transactions by reducing border-related impediments to the flow of goods provide economic benefits to producers, consumers and others in the supply chain, and support economic growth.
As the swiftest mode of transportation, the air cargo industry sees lower trade barriers and revised trade rules as being of 'paramount importance' to stimulate import and export trade, safeguard millions of jobs globally that depend on a fast and secure supply chain, and energizing national and international markets. The air cargo industry transports around 34% of world trade by value, carrying goods worth US$5 trillion annually.
Michael Steen, Chairman of GACAG, said: "Salvaging an agreement on trade facilitation from the Doha Round of negotiations would represent a major success for the WTO and its members and would have an enormously positive effect on the volume and flow of international trade and offer more opportunities for cost efficiencies. A near-term conclusion of a WTO trade facilitation agreement would promote simplification of customs procedures globally, and could be an important impetus to global trade and economic recovery. GACAG urges the WTO Contracting Parties to conclude their negotiations, and take any necessary steps to finalize and implement the agreement – even if that means severing the trade facilitation agreement from the rest of the Doha Round."
The WTO negotiations offer a crucial opportunity to achieve important trade facilitation commitments on a global scale, he added. GACAG believes that, at a minimum, a WTO trade facilitation agreement should require customs authorities to provide online information about customs practices, including regulations and whenever possible to do so both in the national language(s) and in English. It also wants to see customs administrations provide binding advance rulings and independent, administrative reviews and appeals as part of more transparent, paperless and regularly modernized procedures.
Among its recommendations for customs reforms as part of a new trade facilitation agreement, GACAG wants customs authorities to promote greater integrity, including taking appropriate steps to protect the confidentiality of data. It says risk assessment should be the guiding principle in the evaluation of data and in enforcement actions and calls for a formal process to be established for consulting with the trading community on new rules and procedures.
In its position paper of WTO Trade Facilitation, the Global Air Cargo Advisory Group also wants to see post-release reconciliation and post-entry audits permitted, separate physical release of cargo from its fiscal release, the provision of a "single window" automation system applicable to all border agencies, and expedited release procedures for shipments that meet specified criteria, such as the provision in advance of relevant data in electronic format.
In relation to the levy of penalties, GACAG says these should be proportionate to the specific offenses and the party's compliance record, and allow for the mitigation of penalties through a transparent, well documented process.
(source: BIFA Newsletter)