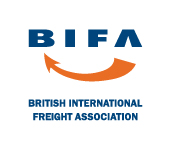 London – The trade association for  UK freight forwarders says that this week's budget must be a business-focussed  budget if the Chancellor is to be taken seriously about getting the UK economy  moving again.
The British International Freight Association (BIFA) has  said its members are keen to see positive announcements on such things as  transport infrastructure spending, fuel duty and business tax reform.
The  association said its members are looking for some cash flow favours on  Wednesday, with fuel prices remaining a major concern.
On fuel prices,   Peter Quantrill, BIFA Director General said that the association's members want  long term certainty, rather than incremental postponements, and would love to  see the Government get serious on fuel duty, not with just another postponement,   but an outright cut.
"We would still like to see the introduction of an  essential user rebate and some form of fuel duty stabilisation  mechanism."
Quantrill adds that in addition to concerns over fuel prices,   the problems caused by congestion remain a major issue for BIFA  members.
"We also hope to see some positive announcements about  investment in transport infrastructure, not just to help kick start economic  growth, but also to alleviate congestion which is evident across all transport  modes and causes major problems to our members' management of customer supply  chains.
"BIFA always urges those in power, not to overlook the important  role of freight transport and international trade in a country's economic  success. Our members are the 'glue' which holds international trade together,   and they deserve recognition of this fact with some positive initiatives in this  week's budget, which really helps businesses be confident in the economy going  forward."
-ends-
NOTES FOR EDITORS
About BIFA
The  British International Freight Association (BIFA) represents UK companies engaged  in the international movement of freight by all modes of transport. A  not-for-profit organisation, BIFA is funded by subscription and run by its  members for members. It operates with a full-time Secretariat, which administers  and manages the Association's affairs. BIFA provides an effective and proactive  organisation dedicated to improving standards of professionalism within the  logistics and supply chain industry.