Opportunity Brazil! Trade tempo surges, but – mind the cultural gap! Institute of Export London seminar sets scene for dealing with the South American giant
By James Brewer
Companies keen to break into the booming Brazilian market should not be seduced by the relaxing rhythm of the gentle bossa nova. They need to be as smart as their hosts, plan with the utmost thoroughness, and be ready for breathtaking bureaucracy. That strategy could bring them potentially handsome gains.
This was the stirring message from the Opportunity Brazil event organised at a Mayfair venue by London branch of the Institute of Export and International Trade. In a reflection of surging enthusiasm for trade with Brazil, the event attracted a record 90 participants from a huge range of business areas.
Everyone should heed the words "Brazil is not for beginners, " attributed to the late Antônio Carlos (Tom) Jobim, who wrote The Girl from Ipanema. Citing that maxim, Martin Raven, a consultant and vice chairman of the Brazil Working Group at TheCityUK, said: "That is a very important point to remember.  Brazil is complicated, and Brazil is different." Mr Raven was giving the first of six dynamic presentations at the event. Presenters insisted that enormous care needed to be taken in the cultural approach, but that the rewards for a well planned Brazil strategy could be substantial.
They offered invaluable tips for doing business for a massive country that takes up half the landmass of South America and into which the UK geographically would fit 54 times. Brazil is a nation of that kind of dramatic statistics: it has a 7, 500km coastline, and a population close to 200m.Mr Raven said: "So if there is one thing you need to know about Brazil, it is that it is big… in size, scale and sophistication." Brazil survived the economic downturn, and one of the reasons is that it has a very strong banking sector.
Brazil is the fifth largest country in the world, and the seventh largest economy – it was the sixth but because of exchange rate factors, the UK briefly overtook it again. In the next 20 years, people predict that only two of the top seven economies will be in the Western hemisphere, namely the US and Brazil.
More than 50% of Brazilians claim some form of African heritage; seven times more slaves were transported from Africa to Brazil than to the US.  No country has more borders than Brazil, but there are no border disputes, said Mr Raven, a former Foreign Office man.
Brazil has around a fifth of the world's agricultural land, and the abundance of water throughout the country in the view of Mr Raven makes for its greatest economic strength.  The opportunities for capital investment are huge.
Retail growth is expected to have been 8% in 2012, and by 2020 Brazil is forecast to be the fifth largest consumer market.  More than 35m people have joined the middle class. Numerous airports need to be upgraded or built in the next three years. "I do not think that there is any business in this room that would not find some form of opportunity in Brazil. There is a whole range, and Brazil wants to increase international participation, " said Mr Raven." It invests less than 20% of its GDP in infrastructure. It needs to increase that."
He went on: "You need to be patient. You need to have a partnership. As regards language, the presence of English is limited, so you have to speak the language or engage someone who does, no matter how global the sector you are in." In relation to personal security, Mr Raven said: "Brazil in general is safe, but you need to think and to be careful."
William Barron of the consultancy Business in Brazil, said that because of the scale of the country, businesses had to choose one area that was pertinent to their strategy and reach. "Brazil is regional – don't think about covering all of it.  It is a slow marathon – Brazil is a long process." The state of São Paulo was responsible for a huge portion of the country's GDP.
Turning to cultural matters, Mr Barron said that in Brazil, "you are never going to hear the world No. You will hear the word Yes, but you have to be able to calibrate the word." There was a misapprehension that if Brazilians were willing to meet you, they want to do business with you: not so. "Brazil is a dream, but you must not let it turn into a nightmare, because if you do not have advice from people who know, that can happen." Brazilians have to see you face to face; emails don't work.
With police and other official services communicating information they hold to each other, one must be aware of this integrated approach.  "Keep your nose clean, do not try and cut corners.  Don't think you can do it on the cheap. Do not think under any circumstances that 'relaxed' means inefficient.  They will not do business with you if you have not done your homework. They have done theirs!"
He cautioned foreigners to be prepared to contend with much bureaucracy, saying that the Brazilians "have PhDs in paperwork. They are brilliant at it."
To operate in Brazil, he declared, "It is the plan. You have to plan, and plan, and plan, and plan again."
Mr Barron warned of the massively high cost of living in Brazil (life is far more expensive than in London) but there was a "hockey stick" curve of salary levels, and consumers were spending.
For all the challenges, Dennis Mills of Major Events International advised: "Don't be scared." People seeking less crowded areas than Rio and São Paulo but with bigger growth, should look at the northeast. Airports were in a bad state, he said, showing a photo of a collapsed ceiling at one, and needed a total of $4bn worth of improvements.
The 2014 Football World Cup had 12 host cities, and more than just building venues was involved.  Metros, hotels, road, rail were needed. Even before then, the 'rehearsal, ' the  Confederations FIFA Cup in the second half of June this year, had its last-minute opportunities, and post-event analysis would accelerate with the final preparations.
For the Olympics 2016, which has a $11bn budget, businesses should register now on a procurement portal that has just opened. There were "no shortage of opportunities.  It is truly multi-sector."
The major events market has "exploded since Christmas, " said Mr Mills. "Procurement lead times are coming out like steam trains."
Mr Mills urged investors to remember that "without legal representation, it is not going to happen.  You need people on the ground. If you take your eye off the ball in Brazil, you have lost the relationship."
Turning to the question of company formation, Brazilian-born Vitoria Nabas of London firm Nabas Legal, stressed that Brazll comprised a federal district plus 26 states.  "We do not have a Companies House, we have 26 Companies Houses.
Starting a company in Brazil was about planning. Creating either a limited company or a joint venture takes time. Contracts had to be signed – exchange of emails was not valid for this.
The area of intellectual property rights required great care.  Some Brazilians "will be nice to you, they will hug you, then they will copy your product. Register your trademarks – it costs peanuts to do so, " said Dr Nabas. Brazil is not yet a signatory to the Madrid Protocol on trademark registration, to which 88 countries currently adhere.
Dr Nabas said that the percentage of 'rich' among the 200m citizens of Brazil was tiny, but given the size of the population it was a lot of people. "Brazilians are emerging from the time when we did not have money to purchase – and Brazilians love luxury goods."
From the audience, a questioner asked if British products might be too expensive. Dr Nabas replied: "There is a market for every kind of product. I do not think there is a problem on the pricing in Brazil if the product is good, because Brazilians really like modern products – there were so many years when everything imported was prohibited. Brazilians love British products, there is no doubt about that." Mr Raven added: "A lot of British suppliers have kept away because they are scared or because 'it is too far, ' but there is no policy decision by the British authorities to favour one country over another."
Alberto Bertocco of Deloitte UK said that Brazil had a "truly unique and different tax system, " and was very stringent over compliance.  Each state, and the federal district, had its own tax regulations. "There are 52 different taxes, and all forms are electronic." On the positive side, there were significant tax incentives that were often under-used through lack of awareness by foreign multinationals.
Oliver Engelsdorf, head of the international desk at Santander UK, part of the Santander group which claims to be the leading bank in the region, and third largest in Brazil, detailed the huge sums set to be invested in areas such as transport and logistics (Reais129bn), telecommunications (Reais72bn), electric power (Reais139bn), and basic sanitation (Reais41bn).
Mr Engelsdorf said that as the first international bank in Brazil, Santander was ready to support businesses, but advised: "If you are going to do business in São Paulo, you need to be in the big league, so it might be better to start in a smaller place."
Toufak Ahangari, chair of the London branch of the Institute of Export, admitted that it was hard for a business to get into Brazil, but the best things were the ones that you had to work for. She said that the branch was planning a similar event for October when the focus would be on Turkey.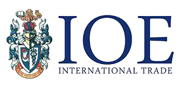 Sponsors of Opportunity Brazil included Santander, trade software company Mansys, and Khukuri Beer. Media partner was www.allaboutshipping.co.uk