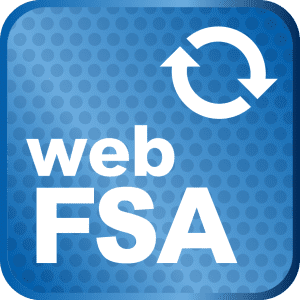 Videotel will be launching a unique training software programme, Videotel webFSA, at IMO STW 44, on Wednesday, 1 May 2013. A sophisticated Flag State Administration Training and Record Management system, Videotel webFSA, provides Member States with the assistance they need to meet the forthcoming IMO requirement for a global quality management system in the implementation and enforcement of Member State obligations and responsibilities relating to maritime transport.
Developed in conjunction with the Cayman Islands Shipping Registry, and created from Videotel's highly successful web Fleet Training Administrator (webFTA), Videotel webFSA is a highly secure web based solution built around cloud based technology providing the detailed reporting needed to access to a surveyor's records, results and performance instantly via the internet – wherever in the world they are operating.  This will provide the Member State with the detailed reporting necessary to meet the requirements of the Voluntary IMO Member State Audit Scheme (VIMSAS), Resolution A.946 (23) which is likely to become mandatory in 2015.
"Videotel webFSA is an extremely powerful, highly secure, on-shore records management programme, comprising of an outstanding piece of software that offers a custom made solution for Member States, " explains Nigel Cleave, CEO of Videotel Marine International. "Since Videotel was established 40 years ago we have worked closely with the IMO and Member States to understand the specific needs of the regulatory side of the industry and to provide training and administrative support to simplify the compliance process. The time saved by a Member State using webFSA is significant."Working from a central database makes operations run smoother for everyone. This simple to use system saves time tracking surveyor training and processes audits quickly. With the individual training planner, the management team is able to build custom training schedule matrices targeting individual surveyor ranking using an easy-to-use drag and drop interface."
Videotel webFSA allows surveyors to maintain and progress their education and training wherever they are in the world, accessing Videotel On Demand (VOD) Online through the Videotel webFSA portal.
This new, highly secure web-based system allows surveyor training programmes to continue uninterrupted, providing full access to the VOD suite of training titles, the individual Member State surveyor training programme schedule and real-time training records, any time a surveyor accesses the system through an internet connection. Fast, flexible, requiring no software whatsoever and with an unlimited number of users able to use the system at any one time, there is no compromise on speed of delivery.
Videotel webFSA will provide Member States with the tools they need to meet quality objectives in areas as diverse and difficult to police as Registration, Survey & Inspection, Casualty Investigation, STCW Compliance, Development of National legislation and Port State Control to name a few